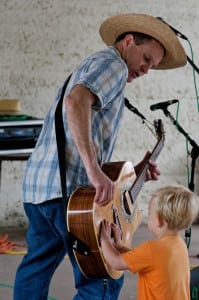 The NCSML's "Year of Beer" (celebrating our original exhibit, Beer, Please!) is in full swing. Beer is an important part of Czech heritage, and there are loads of stories to tell about the fizzy beverage. But one of the questions we received when creating the exhibit was, "What about families?" Hence, the Root Beer Fest was created!
We have an entire day of activities, games, root beer tasting, and live music planned… and best of all, it's FREE! Here are three reasons you should bring your family to the NCSML on July 25, 2015 for Root Beer Fest:
1. Live music: We have three family-friendly musical acts coming for Root Beer Fest. We'll start the day off with the Cedar Rapids Suzuki Academy with a live performance from their violin students. We're also excited to host shows from Cowboy Randy and Pint Size Polka!
2. Tasty beverages and delicious food: This wouldn't be a festival without food! Root beer cupcakes from The Wright Touch Bake Shoppe, root beer floats from Great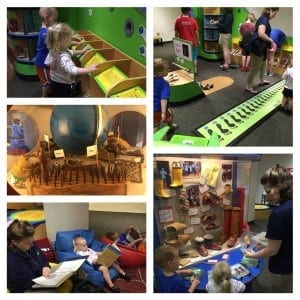 American Popcorn Company, and food from Wilson Avenue Hy-Vee will be available for sale throughout the day. PLUS, there will be a few other root beer and sodas available for samples at no charge.
3. Global Shoes (the only kids' exhibit in Cedar Rapids this summer!): In this interactive, bilingual exhibit, shoes are used as portals to different people and places: Role-playing, try-ons and investigative activities allow children to understand other people by (almost literally) walking a mile in their shoes.
We hope you'll join us at the museum on July 25th! Bring the whole family for a day of activities, games, root beer tasting, live music and free admission to all of the NCSML's galleries.