Wondering how to kick off your holiday season? Spend part of your weekend at the National Czech & Slovak Museum & Library's 7th Annual Old World Christmas Market on Saturday, December 3 and Sunday, December 4! Here are just a few reasons to stop by: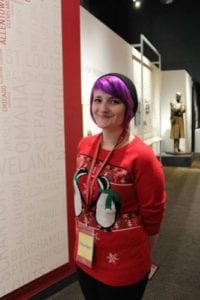 1. Totally free admission.
All of the museum's galleries and the Sleger Immigrant Home will be open to the public, there will be craft activities galore, and there is no admission fee to enter the indoor holiday marketplace. Try your hand at making traditional straw and fabric garland, see Academy Award-winning costumes from the film Amadeus, and much more.
Exhibits you'll see while you're here: Faces of Freedom: The Czech and Slovak Journey, Amadeus: Costumes for the Obsessed and Vengeful, Czech Travel Posters from the Lowry Collection, and Woodcut Mozart. Plus: the museum's Skala Bartizal Library has original costumes on display from the 1973 film Three Nuts for Cinderella (Tři oříšky pro Popelku)!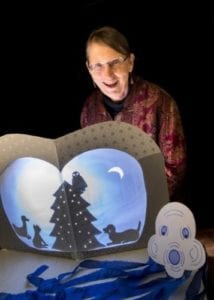 2. We have magic, pinecones, and princesses.
Both Saturday and Sunday feature professional performances by two of the area's most talented storytellers.
Darrin Crow, local talespinner and troubadour, will perform a selection of old Czech and Slovak fairytales: The Silver Cones; The Twelve Months; and The Tall Man, the Broad Man, and the Man with Eyes of Flame. All are stories of the season, and tales to take you on adventures far from the winter cold! Performance times: Saturday, December 3 at 3:00pm and Sunday, December 4 at 11:00am in the museum's Skala Bartizal Library.
Monica Leo from Eulenspiegel Puppet Theatre Company will capture your imagination with a brand new show about a little girl named Cece who loves to play in the woods with her pets, Pansy the cat and Lander the gander. This is the story of Cece's adventures, of the creatures (both real and imagined) that she confronts in the woods, of the changing seasons, and of a very special Christmas Eve. Did Cece really see a fairy? A mermaid? A witch? Did she really hear the animals talk? You be the judge! Performance time: Sunday, December 4 at 1:00pm in the museum's Skala Bartizal Library.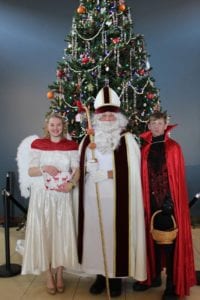 3. You've never heard of vánočka, the zlaté prasátko, or Čert.
We love to celebrate Czech and Slovak culture. No matter your background, you'll enjoy learning about Czech and Slovak holiday traditions and superstitions, both old and new, during a special short presentation by Megan Creasey, the museum's K-12 Learning Specialist. Find out more about Svatý Mikuláš (St. Nicholas) and his companions, discover very old Christmas Eve customs, and more. Presentation times: Saturday, December 3 at 11:00am and at 1:00pm in the museum's Skala Bartizal Library.
You can buy beer mustard, owlies and gnomies, and fair trade scarves all in the same place.
The vendor marketplace at Old World Christmas Market is full of artisan vendors who are chosen based on quality and craftsmanship. No mass-manufactured products or name brands allowed. If you're looking for unique gifts, you'll be in the right place. Finish your shopping extravaganza in our Museum Store, where you can find everything from pickle ornaments to history books to beer brewing kits. The Museum Store's famous annual ornament sale will be happening during your visit, and all jewelry (except garnets and moldavite) will be 25% off.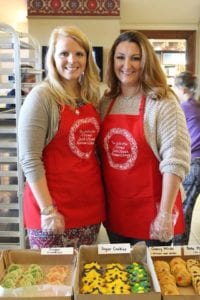 5. You can taste a Christmas Tree, try a fresh empanada, and top it all off with a holiday treat!
The NCSML's Event Services team will have Caramel Apple Cider Mimosas, Cranberry Champagne Cocktails, and Christmas Trees (made with Becherovka, a must-try Czech herbal liqueur) awaiting you at the bar. If cocktails aren't your thing, visit the Museum Guild's booth for hot chocolate or coffee. You can also stop by Maestro Empanadas in the marketplace for something savory, or pick up something sweet from The Wright Touch Catering & Bake Shoppe!
Old World Christmas Market is part of Deck the District in the Czech Village/New Bohemia Main Street District. Visit DecktheDistrict.org to learn more about all neighborhood happenings, and NCSML.org for the full Old World Christmas Market schedule.
#czechthehalls
#deckthedistrictcr
Old World Christmas Market is generously sponsored by: