It is indeed an honor for me to serve as the new President/CEO of your museum and library! As a fourth-generation Czech and Slovak, I am so proud of all the NCSML has accomplished. It fills me with such pride to now lead this great organization, which always has held a special place in my heart.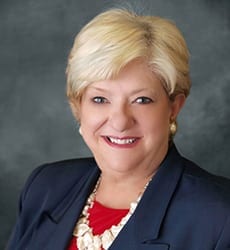 For a little bit of my history, I grew up in the small Czech community of Tabor, South Dakota. When I went into first grade, I spoke Czech as well as English. It was not easy to maintain my language skills, but my parents and grandparents spoke Czech with me at home. I am so grateful for their ongoing encouragement and the love that they instilled in me for our culture. No matter what your family heritage may be, I'm sure many of you feel the same way about your ancestors and their traditions.
I went on to spend my career in higher education, serving as a dean, vice president, and president of colleges and universities. One of my greatest accomplishments in the past 10 years has been opening doors for over 100 students and faculty of all nationalities to study in either the Czech or Slovak Republics, and in turn welcoming students and faculty from there to the United States. In my heart I know I have now reached the pinnacle in my career, where I can combine both my love for education and for culture to make an impact at the NCSML and build from our strong foundation for the long-term future.
You and I both believe museums and libraries do not just preserve the past, but also celebrate the present and teach important lessons for the sake of the future. Using Czech and Slovak history, the NCSML helps everyone understand how people and cultures can live in harmony. Every person the museum and library touches has an experience that connects them to the world and to others.
Your year-end gift can impact every part of what we accomplish together.
I'm thrilled to tell you the NCSML is radiating with excitement for the wonderful exhibits, programs, and innovative educational initiatives that lay ahead. And your year-end gift impacts every part of what we accomplish together. Our impact is local, regional, national, and international.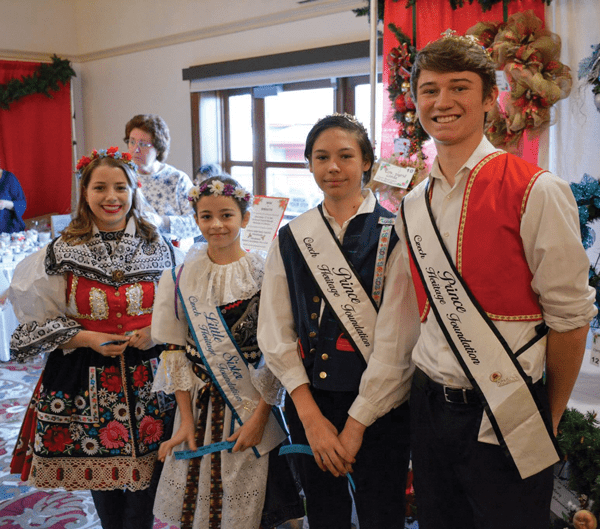 The NCSML's reach is rapidly growing. Three years ago, the NCSML Board of Trustees approved our vision for the future, in which they promised we would be relevant, become essential, aim high, and celebrate life. Since then, NCSML programming has increased by 55 percent and engagement with elementary school-aged children has increased 30 percent! Museum supporters, like you, have made this possible.
One of the NCSML's main priorities is to create a suite of educational materials to meet the needs of teachers and students of various grade levels and course requirements. Under this focus, our work with elementary school students has become very strong, and it has been recognized on a national level. In 2017, the American Association for State and Local History (AASLH) awarded the Leadership in History award to the NCSML for its curriculum and elementary school tour program, Maňa: One Girl's Story.
And in 2018, the NCSML placed increased emphasis on educational programs for middle and high school students – programs that will continue to grow with your help. We are truly making an impact through our educational programs for everyone.
In April, the museum launched a new high school curriculum — 68.77.89: Arts, Culture, and Social Change — based on the history of Prague Spring, Charter 77, and the Velvet Revolution. In these lessons, students learn the true meaning of freedom from the real stories of those who didn't have it.
And you've likely heard about our collaborative projects with IowaBIG and Metro STEAM high schools, in which students helped design and produce the Guts & Glory: The War Train That Shaped a Nation World War I exhibition. This taught students WWI history through the eyes of brave Czechoslovak soldiers, and also taught practical skills such as design, construction, and programming.
One high school freshman said at the exhibit opening, "I would like to thank all the donors who made this exhibit possible. I have no Czech heritage, but I love the Czech language, history, and culture. So, it is an extreme honor to have helped build this exhibit for something that I hold dear to my heart. This was my first time building something that would be put on display in a museum, and I have learned a lot from this project and from working hard with my team."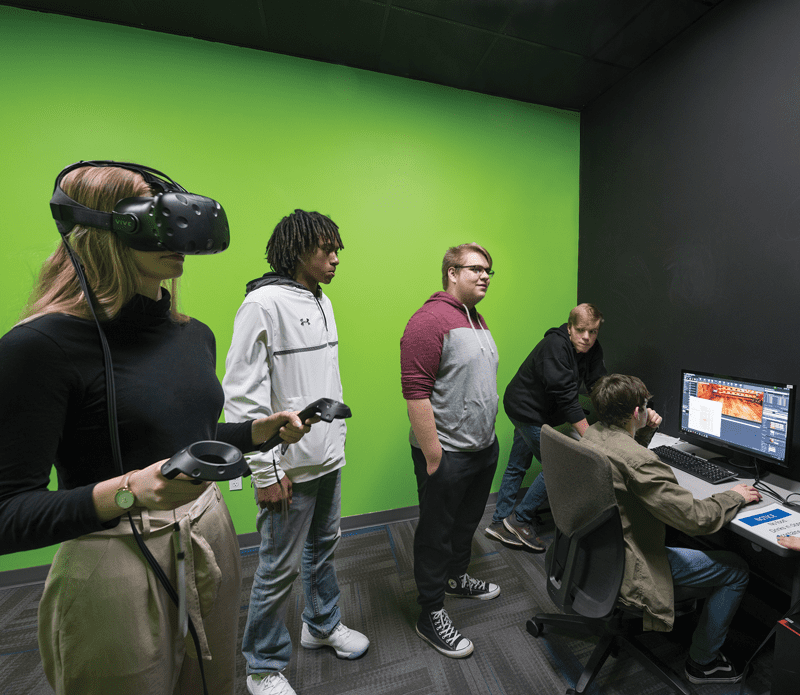 This student's pride in his school, community, and this project illuminated throughout the room. His grandmother, from Ohio, came to Iowa to be in the audience as her grandson gave the above remarks. To say that projects such as these are impactful would be an understatement. Not only is your museum directly shaping the education of teenagers, but we are impacting their lives outside of school as well. As a result of working on this exhibition, that student is now a leading member of the museum's new Youth Advisory Committee, and he volunteered at the NCSML this summer.
The Youth Advisory Committee is another new NCSML initiative. In 2018, the NCSML founded the first committee made up of students from four high schools. The students defined their mission as an advisory group that designs teen programming for the museum. A student representative wrote of the experience, "Being part of this group has opened up new opportunities for me to be more active in my community and help plan projects for people my age. Along with that, it gives me the chance to work with others and build ideas, which gives me a new perspective on each topic we discuss."
With these projects, I'm proud to say engagement with middle and high school students has quadrupled in just one year! And I know that in 2019, the museum will build on these efforts, and continue to create meaningful experiences for people of all ages. And we need your support to make this impact.
It's in this spirit that I ask for your contribution this year-end. You can contribute online via our Support page. Gifts made prior to Dec. 31 could provide you a tax benefit, and gifts of any size help prepare the NCSML for an even greater future.
Whether you are passionate about your family's history and culture, you want to impact your community, you value education for the next generation – or all three – you have the ability to make a difference today. Thank you for your commitment.
Warmly,
Cecilia Rokusek
PS: Please come visit us often. If I know that you are coming, I will have the coffee and "personally made" kolaches ready!