Did you know that summer learning is a key factor in the educational success of children?
Reading into Success is a local collaboration between schools, organizations and non-profits, working to ensure that children read proficiently by the end of third grade by leveraging the assets of the entire community.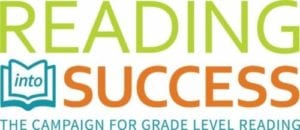 More than 1 in 4 third graders in the Reading into Success area do not read proficiently by the end of third grade. This increases to more than 1 in 3 among low income students. The Reading into Success initiative strives to shift these outcomes by partnering with the community to improve readings rates across the Cedar Rapids metro area.
The National Czech & Slovak Museum & Library is excited to be a part of this collaboration by installing a Little Free Library on our museum campus!
Little Free Libraries are hand-crafted structures filled with a constantly changing collections of books donated and shared by people of all ages and backgrounds. Most Little Free Libraries are placed in front yards, parks, gardens and easily accessible locations. The libraries are built to withstand weather of all kinds and hold 20-100 books. As of June 2016, there are nearly 40,000 registered Little Free Libraries in all 50 states and 70 countries. They promote a sense of community, encourage reading in young children and literacy for adults.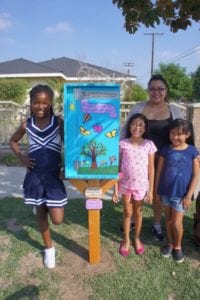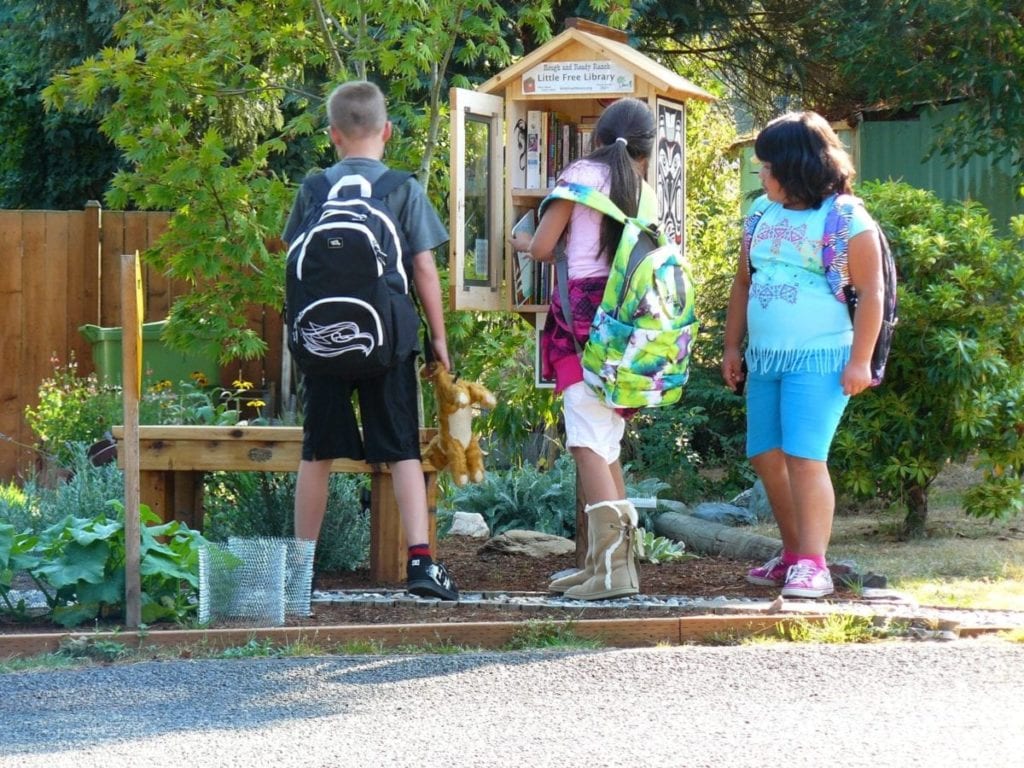 The importance of access to books, knowledge, literacy and language is not lost on people with appreciation for Czech and Slovak history.  The video shown in the oral history below tells the story of Jiří Pehe, born in 1955. He describes trying to get access to books during Communism. "after a certain period when you established whom you could trust, you knew that there were samizdat books and so on, which sort of passed hands and people were lending them to each other. In some cases, if you wanted to keep it for a longer period of time, you would have to agree to retype the whole thing which I did a few times, but it was really not easy for me …" Jiří Pehe
The NCSML's current Summer Fundraising Drive is working to improve the vibrancy of the museum's outdoor spaces. Made possible with support from donors like you, installing a Little Free Library on the NCSML campus contributes to improved literacy and community. We will keep you up-to-date as our Little Free Library is created and installed. In 2016 and into 2017, you'll see the museum host story-time in our library in addition to family programs offered throughout the year. Oral histories, such as the one below, are just one resources offered in the NCSML Skala Bartizal Library and online. These oral histories can be sorted and viewed based on interviewee location or by theme.
To support the NCSML and help dedicate this Little Free Library, visit our Indiegogo page.
The NCSML will print your name inside the cover of a book in our Little Free Library.
The NCSML will print a dedication of your choice inside a book in the Little Free Library.
Consider donating today to honor the reader in your life.