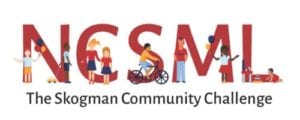 Susan and I are proud of this community and all we have to offer. Cedar Rapids has arts, educational, and cultural programming that rivals larger cities. And I think it's important to make sure everyone in the community has the same opportunities to take advantage of these outstanding experiences.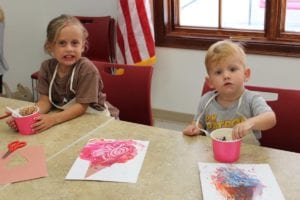 As a board member of the National Czech & Slovak Museum & Library (NCSML), I am pleased to say that the NCSML has made a commitment to spread its educational reach far and wide to our community and neighbors. We are making the museum accessible and fun, with a goal to expose everyone to arts, culture and history and, along the way, help educate the next generation of community leaders and involved citizens.
Take for example, the museum's Free First Saturdays for Students program. In 2016, this became a monthly event. Students aged preschool through college can visit the museum for free, see the exhibits and take part in activities appealing to a wide variety of ages. We have had groups of middle schoolers venture to the museum from the area skate park to spend the day in our galleries. We've become an affordable, cultural Saturday afternoon date for college students.
Or the Family Free Day festivals, offered twice a year—one in the summer and one the weekend of the Old World Christmas Market. On these days the NCSML pairs learning with fun and quality family time. Children hear Czech and Slovak fairy tales, learn about holiday customs, and try a folk art project. But families also make new memories: "Thank you for doing this event!" wrote Tonya of Cedar Rapids. "Our family had a wonderful time and were able to do a few things we aren't typically able to do–our girls got their faces painted for the first time. I feel grateful and blessed by this event and all that it offered."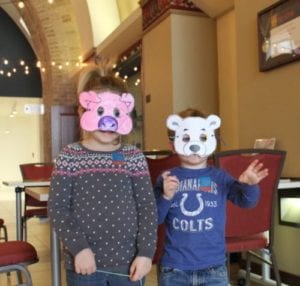 Finally, the NCSML was the first museum in Iowa to join Museums for All, an Institute of Museums and Library Services program to encourage families to visit museums regularly and build lifelong museum-going habits. The program enables low-income families to visit for free with the presentation of an Electronic Benefits Transfer (EBT) card from any state.
Educational opportunities should be available for all children. This is work to be proud of. It is work toward ensuring all students in our metro area are engaged with history, art, culture, and civics before they graduate from high school. It is work toward ensuring families spend time together and learn alongside one another. Susan and I believe in these programs–they are important and they are not possible without core funding.
That is why we decided to help the NCSML kickstart 2017 by raising an extra $20,000. For the first $10,000 the museum raises, we will match 100% of every gift through April 30th.
We can't wait to contribute to this community's success—please join us.
Warm wishes,
Kyle Skogman
NCSML Board of Trustees Member
P.S. Visit NCSML.org/support to make your gift online.