Philanthropy requires strategy and commitment for both benefactors and beneficiaries. Whether it is making a contribution or requesting one, whether the gift is a size meaningful to that individual or a transformational amount, strategy and commitment make the gift possible from both the non-profit's and the donor's perspective.
One of the best ways to learn about the commitment we're making to each other – donor and cause – is through is through conversation and sharing. I encourage you to engage NCSML team members at events to learn more about what is going on at the museum and library, how passionate the team members and volunteers are for the work they do, and so on. Ask other members why they return to visit over and over again. Read Slovo (free for members), web articles or blog postings.  The more you learn about the NCSML vision and programs, the more you'll understand our commitment to the future.
Please provide us the opportunity to listen to your stories, too! Not sure how best to align your philanthropic goals with the goals of the NCSML? Contact me at 832-877-8821 or DMcInnis@NCSML.org.
Featured Opportunities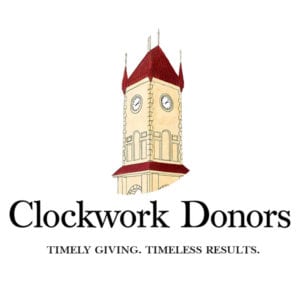 One of the simplest strategies for showing commitment is through monthly giving.  You can pick an amount that you are comfortable with, and never need to worry again about mailing in payments, remembering to make your gift, and so on. Participating in our Clockwork Donors monthly giving program is easy and your monthly contribution becomes part of the important, regular support of NCSML programs.
You can learn more about supporting the NCSML's programs at this site, and feel free to contact me with any questions at 832-877-8821 or DMcInnis@NCSML.org.