CEDAR RAPIDS, Iowa – The Art of Accessories, an original exhibition featuring beaded bags, decorated shoes, fanciful hats and gorgeous jewelry, will open Nov. 4 in the Petrik Gallery at the National Czech & Slovak Museum & Library (NCSML) and continue through Feb. 11, 2018. In addition to artifacts from the NCSML collection, the exhibition also will include 22 pins on loan from the collection of former U.S. Secretary of State Madeleine Albright.
To see a gallery of photos of artifacts that will be in the exhibition, visit:
https://photos.app.goo.gl/OKBLtJhA9tONc5E13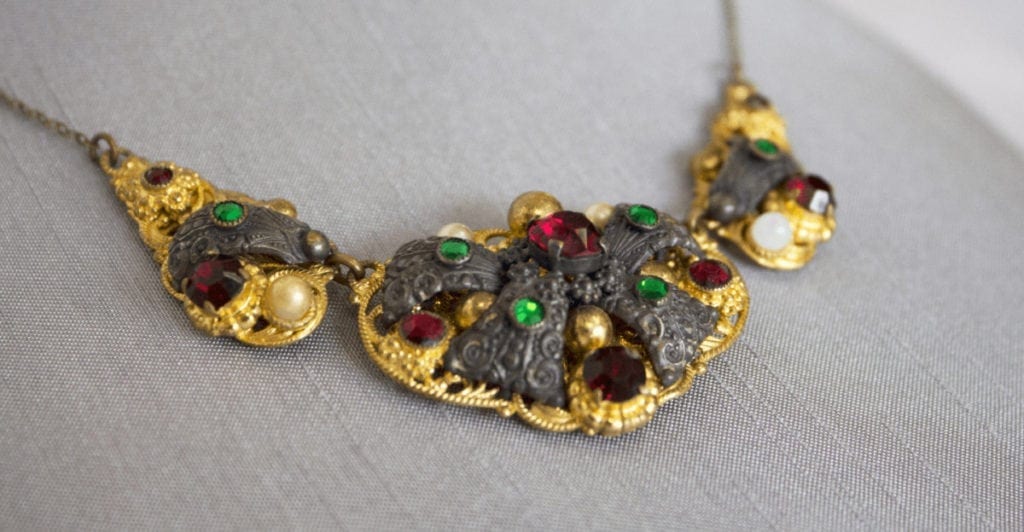 "Accessories are often highly personal items that can be an expression of a personality or a belief system. Sometimes accessories are overshadowed by the complete ensemble," said NCSML Curator Stefanie Kohn. "This exhibition showcases beautiful and often quirky items that will shine as they take center stage."
A popular 2013 traveling exhibition at the NCSML, Read My Pins: The Madeleine Albright Collection, featured more than 280 pins that Madeleine Albright wore in her role as Secretary of State. She selected pins to wear for particular occasions to emphasize the importance of a negotiation, signify high hopes, protest the absence of progress or show pride in representing the United States.
The lead sponsor for the NCSML's Art of Accessories exhibition is Western Fraternal Life.