Take the quiz to find out! And whether you're a Beer Snob or a Beer Beginner, we would love to see you at BrewNost! on Friday, October 7. Details below!
BrewNost! 2016—the crown jewel of international beer festivals! Be part of this exceptional evening of international beers, cider, wine, spirits, scrumptious hors d'oeuvres and merriment!
In this, our 13th year of BrewNost!, we celebrate our rich European beer heritage with special guests, His Excellency Petr Gandalovič The Ambassador of the Czech Republic and Honorary Consulate of the Czech Republic from the United States. Come one, come all to the trendiest, tastiest evening in all the land, BrewNost! 2016. We'll see you on October 7!
Pit [Drink}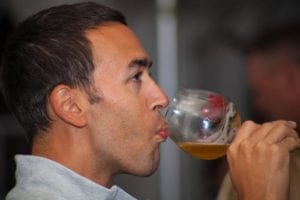 Admission tickets are all-inclusive. Doug Alberhasky of John's Grocery knows beer and he is providing an incredible line-up of international brews that will please even the most discriminating sipper. Sample some of every style and enjoy the latest and greatest from talented local breweries and wineries, such as Turner Alley Brewing Company, Lion Bridge Brewing Company, Wilson's Orchard, Mississippi River Distilling Company, First Avenue Wine House, and Iowa Brewing Company. Beer, wine, cider and spirit-lovers…we have you all covered!
Jist [Eat]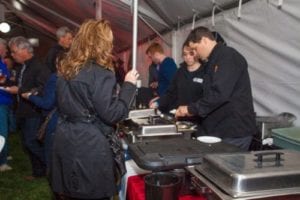 Complement your international beer tasting journey with samples of scrumptious hors d'oeuvres created by talented Corridor chefs. Prepared especially for your beer pairing enjoyment!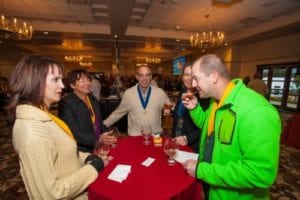 Veselit Se [Enjoy]
Receive a commemorative BrewNost! beer glass. Enjoy alternative drink choices including non-alcoholic beer, coffee and water. A beer garden, tent and plaza area provide plenty of room to roam, explore and celebrate. Play games, including the beer slide and the strong arm…get ready to flex your muscles! Complimentary taxi service within 20 miles radius.

Nakupovat [Shop]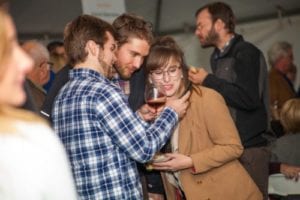 Don't miss your chance to experience something new! The BrewNost! Silent Auction offers vacation vouchers, a chance to tour the underground beer caves in Iowa City, a Czech bead glass workshop and much more. You can't get these experiences just anywhere! Go online before BrewNost! to place your bids early starting October 3. Plus, the Museum Store will most definitely be open on the evening of BrewNost!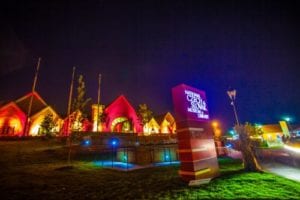 Vyhrát [Win]
Purchase a raffle ticket for a chance to win a magical trip to the Czech Republic in the Golden Prague Getaway Raffle: Round-trip airfare for 2 to Prague, Czech Republic, and 7 nights lodging with breakfast at the Hotel Rott next to the Old Town Square. You can also stop into the NCSML before BrewNost! to get your raffle tickets.
Presenting sponsor