Imagine the comfort and familiarity of tastes of home when planting your roots in a new country.
The new NCSML Heritage Garden, planted summer of 2015, tells the stories of many immigrants from Czech and Slovak regions who traveled to the United States with seeds from their homeland.
"Marianna was from a family of farmers in Bohemia, Czechoslovakia. During World War II, in May of 1945 when she was 17, Russian soldiers came to her school and forced Marianna and all her schoolmates into a truck to be taken to Siberia. Her family was separated. Before he died, Marianna's father gave her a bundle of seeds." Marianna brought these seeds to America and now her heirloom tomatoes, "Marianna's Peace Tomatoes," remind her and others of family, home, and every-day heroism."
Stories like Marianna's are not uncommon for Czechoslovakian immigrants. Many families have stories of bringing seeds from their homelands to the United States in their trunks or even in their pockets. Gardens were cultivated in the new land using heirloom seeds and families could savor familiar flavors from their old home.
At the NCSML, we celebrate these stories. We're building a vibrant outdoor space on the museum campus. Families can sit near our heritage garden, enjoy lunch at a picnic table, or borrow books from our Little Free Library. All of these spaces remember, educate and memorialize every-day heroes from Czech and Slovak lands.
Help us make something beautiful out of their stories. Help us plant peace tomatoes. You can dedicate a garden paver by following the link below.
Support this initiative on IndieGoGo: https://igg.me/at/nRi5eAVlLjQ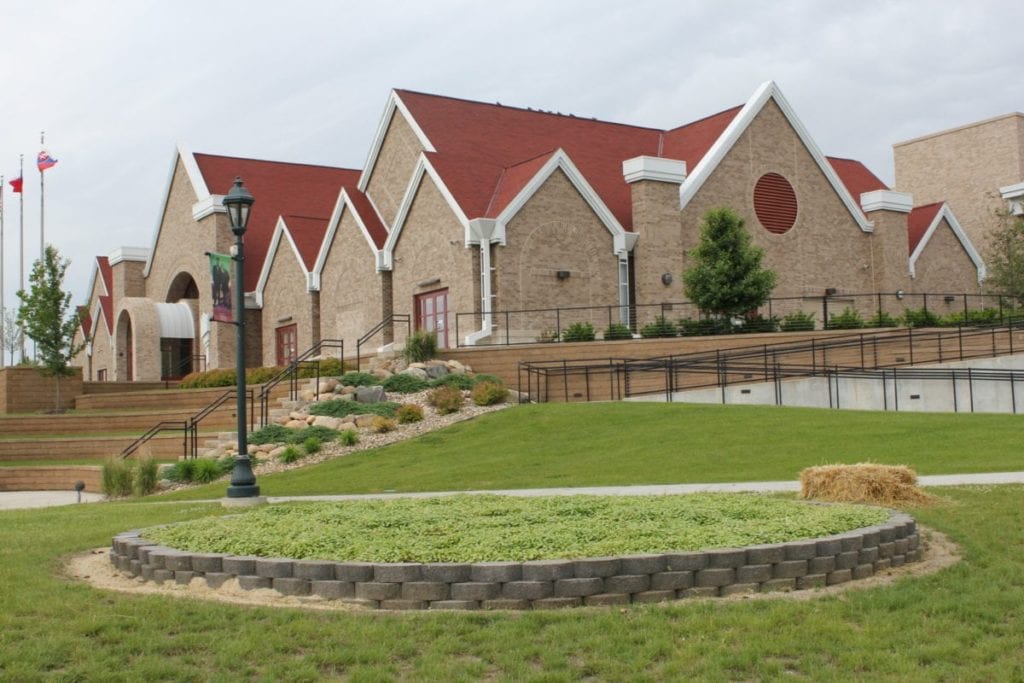 More stories about heritage seed varieties from the Seed Savers Exchange Preservation collection being used in the NCSML Heritage Garden:
Lettuce 'Czech Deer Tongue'
History: Donated to SSE in 1991 by Nancy Hendrikson of Oberlin, Ohio. In Nancy's donation letter she stated: "This str. [strain] orig. [originated] in Cedar Rapids IA in the Czech Community, has been grown by my great-aunt Rose and family for about 100 years."
Lettuce  'Czechoslovakian'
History: Donated to SSE by Margaret Church of Binghamton, New York. Margaret started growing this variety in about 1965.  Her husband's coworker at the electric company was Peter Macon, a non-gardener.  Peter's mother supplied Margaret with the lettuce seeds. Mrs. Macon and her husband were married in Czechoslovakia circa 1920 and immigrated to the U.S. not long after.  The Macons traveled steerage and Margaret said that it impressed her that they were so careful as to bring the lettuce with them.
Pepper  ' Leutschauer Paprika'
History: This pepper was donated to SSE circa 2001 by William Weaver, from Pennsylvania and a food historian (http://williamwoysweaver.com/). Weaver acquired the variety from Matrafured, Hungary in 1983 and indicated it was brought there in 1800s from Leutschau, Slovakia.
Tomato 'Slava'
History:  Donated to SSE by Tessa Gowans from Washington State who received this variety from the late Boris Andrst, a noted garlic collector from New York who was born in Czechoslovakia and immigrated to the United States as an adult.  Gowans has said this tomato is an "old Czech heirloom."
Tomato  'Czech Tomato' –
History:  This variety was donated to SSE circa 1996 by  Jeff Nekola of Green Bay, WI.  He obtained it from Walter Bumgarner of Arcadia, Nebraska.  Bumgarner stated this tomato variety was: "originally from Czechoslovakia, has been in a Czech family in eastern NE for decades, maybe 100 years."