History on the 8's lecture: 1968 and the Prague Spring
November 1, 2018 @ 7:00 PM

-

8:00 PM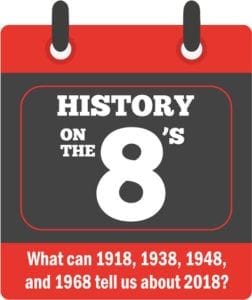 Cost: Free, RSVP required. Seating is limited
Many significant moments in Czech and Slovak history occurred in years ending in "8." This lecture series featuring five acclaimed authors and scholars who will put the pivotal events of 1918, 1938, 1948, and 1968 into context and show how they continue to shape our lives in 2018.
Best-selling author Mark Kurlansky will discuss the legacy of the year 1968 and how the Prague Spring was such a pivotal moment in the world's history. Fifty years later, Kurlansky will show how the Prague Spring and the year 1968, transformed who we were as a people–and led us to where we are today. Kurlansky's book, 1968: The Year that Rocked the World, is available for purchase in the museum store. This presentation will be immediately followed by a book signing by the author. A cash bar and refreshments will be available.
Sponsored by: GreatAmerica Financial Services, and Gary and Cathy Rozek.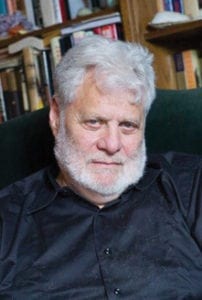 About the Speaker
Mark Kurlansky is a best-selling author, playwright, and journalist. His articles have appeared in a wide variety of newspapers and magazines, and he's been a guest lecturer at various schools and locations all over the world. He has published 30 books including fiction, nonfiction, and children's books. His books have been translated into 25 languages, and he often illustrates them himself.
About the Lecture
In his New York Times and National best-selling book, 1968: The Year that Rocked the World, Kurlansky looks at the famous year from a global perspective. In this monumental book, Mark Kurlansky brings to teeming life the cultural and political history of that pivotal year, when television's influence on global events first became apparent, and spontaneous uprisings occurred simultaneously around the world. His presentation will address why so many diverse societies from the US to Mexico, to Spain, France, Germany, Poland, Czechoslovakia, and Japan had such similar movements rising up spontaneously and doing the same thing at the exact same time.