*Postponed* History on Tap: Humanoid Robot Takeover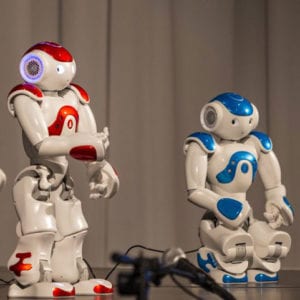 *Postponed, new date TBD*
Robots have integrated into our society, moving beyond manufacturing applications. Robots can now be found working in hotels, hospitals, and schools. They are learning to drive and deliver packages. Robots also appear in television shows, films, and plays. University of Iowa Associate Professor of Computer Science, Denise Szecsei, will discuss her work programming NAO humanoid robots and the UI Robot Theater Project. Why robots? This program ties to our upcoming exhibition, A Century of Robots, which traces the history of robotics in pop culture and technology.
Szecsei has a Ph.D in mathematics and is passionate about the learning process. She has been working with Nao Robots for two years, and has taught robot dance and theater classes to students with a variety of interests and backgrounds, and loves to see how people of all ages express themselves through these robots.
Food and Drink can purchased at Kalona Brewing Company. Wednesday nights are Stein Night from 4:00 – 9:00 p.m.; purchase a stein of the night's featured beer for just the price of a pint.
Presented by: CRST International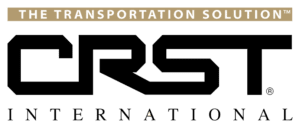 Related Events