NCSML Forum: Participating in Democracy
April 2, 2016 @ 10:30 AM

-

6:00 PM
[su_document url="https://ncsml.org/wp-content/uploads/2016/02/ParticipatingInDemocracyForum.pdf"]
RSVP strongly encouraged. To attend, please order tickets below. Note: You should be able to complete the registration process by following one button only. Prices reflect museum admission rates, as all of the above events are free with the purchase of regular museum admission. The keynote by Tomáš Vrba is free to everyone with RSVP. Students and NCSML members are free to attend any and all events with RSVP.
[button size='medium' border=" border_color=" shadow=" color=" background_color='#b22731′ font_size='1.5em' line_height=" font_style='normal' font_weight='500′ text='RSVP for Keynote Only' link='http://weblink.donorperfect.com/forumkeynote' target='_blank'] [su_spacer size="10″]Click the button above if you are wishing only to attend the keynote address and no other forum sessions. Following the keynote talk, there will be a reception including cake!
RSVPS ARE NO LONGER AVAILABLE TO DAYTIME FORUM EVENTS, BUT ARE STILL AVAILABLE FOR THE KEYNOTE.
[button size='medium' border=" border_color=" shadow=" color=" background_color='#b22731′ font_size='1.5em' line_height=" font_style='normal' font_weight='500′ text='RSVP for NCSML Member or Student' link='http://weblink.donorperfect.com/ncsmlforum2′ target='_blank'] [su_spacer size="10″]Click the button above if you are an NCSML member or a student and do not wish to purchase lunch. If you wish to purchase a lunch, please choose the "Order Tickets & Lunch" button below instead to make your reservation.
[button size='medium' border=" border_color=" shadow=" color=" background_color='#b22731′ font_size='1.5em' line_height=" font_style='normal' font_weight='500′ text='Order Tickets & Lunch' link='http://weblink.donorperfect.com/ncsmlforum2016′ target='_blank']
[su_spacer size="10″] Click the button above if you plan to purchase general admission and/or lunch. NCSML members and students may also register here if purchasing a lunch. If you are an NCSML member or a student and do NOT want to purchase a lunch, please choose the "RSVP for NCSML Member or Student" button.
[su_spacer size="10″]Please RSVP by April 1. Purchase boxed lunches, if desired, by March 25. Lunches will not be on hand at the event for those who did not purchase them ahead of time.

We are unable to offer refunds for event tickets at the NCSML. Thank you for your understanding
"NCSML Forum: Participating in Democracy" is generously sponsored by the Million Dollar Roundtable and Chuck & Mary Ann Peters. All activities are free with admission, unless otherwise marked. Admission is free for members and students. This event is part of NCSML's Free First Saturdays for Students series, sponsored by United Fire Group, granting free admission to students preschool through college. Additionally, this event is part of Havel@80, a series of events honoring Czech President Václav Havel. More at havel80.cz/. This schedule is subject to change.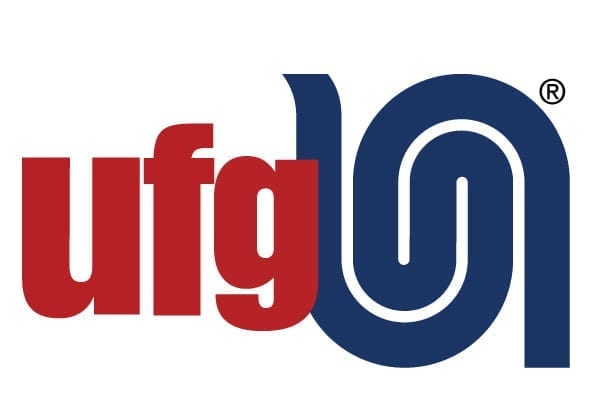 Full Panelist biographies:
David S. Danaher has been a Professor in the Department of Slavic Languages and Literature at the University of Wisconsin-Madison since 1998. He has taught a monograph course on Havel since 2002. His book Reading Václav Havel was published by the University of Toronto Press in 2015, and a Czech translation of it will be issued by Prague-based Argo Publishers in March of this year.
Krista Hegburg is a Program Officer in the University Programs Division of the Jack, Joseph and Morton Mandel Center for Advanced Holocaust Studies at the United States Holocaust Memorial Museum. In that capacity, she runs the Mandel Center's Summer Research Workshop program, international conferences in Eastern Europe, outreach symposia that engage faculty in ethnic studies on U.S. campuses, and programs for scholars from the Global South. Dr. Hegburg's research focuses on reparations politics and the Romani Holocaust in the Czech Republic. She has taught in the Department of Anthropology at Rutgers, The State University of New Jersey, and currently teaches for the University of Lower Silesia in Wroclaw, Poland, where she was also a co-founder of the International Institute for the Study of Culture and Education. Dr. Hegburg earned her Ph.D. in anthropology from Columbia University.
Owen V. Johnson taught journalism and history at Indiana University for 34 years before retiring from teaching two years ago. He received his Ph.D. in History from the University of Michigan. His dissertation eventually became a book, Slovakia 1918-1938: Education and the Making of a Nation. He had three long research stays in Czechoslovakia and its successor states. For four years he served as director of Indiana University's Russian and East European Institute. His most recent book, At Home with Ernie Pyle, concerning the famed World War II correspondent, three of whose books were translated into Czech!
Jonathan Larson received his Ph.D. in Anthropology from the University of Michigan in 2007. Since 2009 he has been Visiting Assistant Professor of Anthropology at the University of Iowa and helps Grinnell College manage its international programs as Associate Director of Off-Campus Study. Jonathan completed his 2013 book, Critical Thinking in Slovakia after Socialism (University of Rochester Press), as a Harriman postdoctoral fellow at Columbia University. Jonathan's most recent research article (2015) appears in the edited volume, The Vernaculars of Communism: Language, Ideology and Power in the Soviet Union and Eastern Europe (Routledge). Another recent research article (2014) appeared in the volume, Neoliberalism, Personhood, and Postsocialism: Enterprising Selves in Changing Economies (Ashgate). His current research interests include late socialist Czechoslovak samizdat periodicals, comparative international expertise, and discourses of critical thinking in U.S. higher education.
Deborah Michaels is Associate Professor of Education at Grinnell College, where she teaches courses in History of Education, International and Comparative Education, General Teaching Methods, and Social Studies Methods. She also mentors student teachers receiving their secondary-school teaching license in any of the social studies disciplines (most commonly in history, government, psychology, sociology, and economics). Deborah has received numerous national grants and fellowships including a National Academy of Education Postdoctoral Fellowship (2013-2014), a Fulbright Fellowship (2004-2005), a US State Department Speaker Grant (2006), and a Spencer Foundation Dissertation Fellowship (2006-2007). She earned her Ph.D. in Educational Foundations and Policy at the University of Michigan. Her research focuses on national identity politics and the exclusion of minorities in schooling. With funding from the National Academy of Education and Spencer Foundation, she is currently working on a book project tentatively titled Revising the Nation: Citizenship and Belonging in Slovak Schooling, 1910-2010. She is a co-editor and author in three special journal issues (2011-2012) dedicated to investigating how schools teach the Holocaust in post-socialist Europe. Deborah has been conducting research since 2009 with Native Americans, including the Meskwaki Community in Iowa, on how to make history teaching more inclusive of indigenous peoples' perspectives.
Tomáš Vrba is the 2016 NCSML Visiting Scholar. Dr. Vrba graduated from Charles University with a Ph.D. in philosophy and worked from 1974 to 1977 as a social worker. In 1977, he was a signatory of the Charter 77 human-rights declaration. Through the '80s he worked as an editor of clandestine (samizdat) literature and from November 1989 through the spring of 1990, he was a member of the Občanské Forum (Civic Forum). Editor-in-Chief of the Lettre Internationale quarterly (Czech and Slovak edition) from 1990 to 1995, Vrba founded and was president of the AEJ-Association of European Journalists/Czech section in 1993. From 1997 until 2000, he was the Editor-in-Chief of the monthly magazine Přítomnost/The New Presence; more recently, from 2002 to 2004, he was the Association of European Journalist international Vice President and, until 2007, the Chair of the Czech News Agency (ČTK) Council. He is currently President of the Board of Directors of the Vaclav Havel's Forum 2000 Foundation and he also chairs the Board at Theater Archa in Prague. In 2011, Vrba co-organized in New York the exhibition of Czech samizdat with a parallel symposium on its legacy. He is translating both fiction and non-fiction from English into Czech, e.g. Yehuda Bauer (2009), Flannery O'Connor (2010), Madeleine Albright, Prague Winter (2012) or Sir Nicholas Winton's biography If it's Not Impossible (2014). Since 1999 he has been lecturing on Central European literature at New York University, Prague.
Kieran Williams teaches in the political science department at Drake University in Des Moines. Previously he taught at University College London's School of Slavonic and East European Studies. He is a specialist in the politics and recent history of Central Europe, and author of a forthcoming biography of Václav Havel (Reaktion Press/University of Chicago Press) and of The Prague Spring and its aftermath: Czechoslovak politics, 1968-1970 (Cambridge, 1997).
Kimberly Elman Zarecor is Associate Professor of Architecture and Director of the Bachelor of Design Program at Iowa State University where she teaches courses in architectural history and design. She holds a M.Arch (1999) and Ph.D. (2008) from the Graduate School of Architecture, Planning, and Preservation at Columbia University. Her research examines the cultural and technological history of architecture and urbanism in the former Czechoslovakia. Along with numerous journal articles and book chapters, she is the author of Manufacturing a Socialist Modernity: Housing in Czechoslovakia, 1945-1960 (University of Pittsburgh Press, 2011), which appeared in Czech translation in 2015 with Academia.