Voices of the Generations: Stories from the Holocaust
March 12, 2015 @ 7:00 PM

-

8:00 PM

Free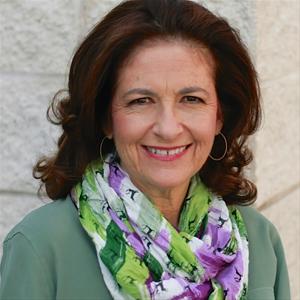 Julie Kohner has been a Jewish educator for over 30 years, with a master's degree in educational counseling. After Julie's mother, Hanna, a Holocaust survivor, passed away in 1990, Julie created a program that would teach the history of the Holocaust to her 7th grade b'nai mitzvah classes. Her goal was to teach the Holocaust as seen through the eyes of her mother. This was the beginning of Voices of the Generations a unique and personal approach to Holocaust education.
Julie Kohner has presented Voices of the Generations for the last 24 years. Julie's parents, Hanna and Walter, encouraged and prepared her to become their voice for future generations. They wrote an autobiography, Hanna and Walter, A Love Story, which traces their steps from the 1930s in Czechoslovakia to California after World War II. In addition, they took Julie on a pilgrimage through Europe, stopping at many of the places described in their
book. In addition to her stories, Julie highlights the program by showing Hanna Kohner in 1953 as the subject of the This Is Your Life television program. The first time a Holocaust survivor ever shared her experiences on national television.
In recent years, Voices of the Generations has become a nonprofit charity and has been presented throughout the United States, and Canada to both secular and non-secular groups. Her programs have been sponsored by Jewish Federations and Community Centers, Churches and schools in New York City, Pittsburgh, Chicago, Houston, St. Louis. Cleveland Greensboro and many more cities. Julie Kohner has published curriculum to accompany Hanna and Walter, A Love Story, preparing other teachers how to teach the Holocaust. Voices of the Generations is listed by the Los Angeles Unified School District as approved for Holocaust education.
Julie teaches the Holocaust through its impact on one family, from the millions devastated by those events of the Twentieth Century. Hanna and Walter's story lives on through their only child, Julie.
[separator type='transparent' color=" thickness='0′ up='20' down="] [button size='medium' border=" border_color=" shadow=" color='#ffffff' background_color='#b22731′ font_size='1.3em' line_height=" font_style='normal' font_weight='500′ text='RSVP Now!' link='https://interland3.donorperfect.net/weblink/weblink.aspx?name=E82716&id=30′ target='_blank']