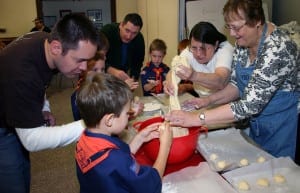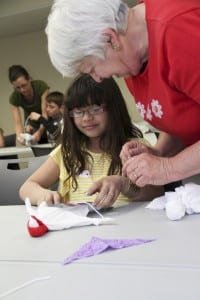 Thanksgiving. Black Friday. Cyber Monday. Giving Tuesday.
We've given thanks and gotten deals. Now what? At the National Czech & Slovak Museum & Library (NCSML), we are participating in #GivingTuesday, a global day dedicated to giving back. Following the Thanksgiving weekend celebrations and shopping sprees, Tuesday December 1 (tomorrow) marks this year's day to give.
Last year, you saved the kolache. This year, we urge you to #ShareTheMuseum. A gift donated in any amount helps to provide experiences and learning opportunities for members of the community. This might be by providing the cost of admission for a person or family who cannot afford it, or it might go toward materials needed to build an exhibit. Either way, the more accessible and impactful we make the NCSML, the more we can #ShareTheMuseum with a greater number of people.
Here are a few more examples of what your gift could do:
Send a student on a study trip to the NCSML to enhance their knowledge of history and culture.
Provide a family in need with the opportunity to experience the museum galleries.
Purchase a book for the Skala Bartizal Library.
Help preserve the museum's historical collections.
Enrich the community by bringing in guest artists and scholars from around the world.
You can donate online here now and through the end of the year.
Remember, when you give, you #ShareTheMuseum. Thank you.