By Sarah Jane Wick, Director of the NCSML Museum Store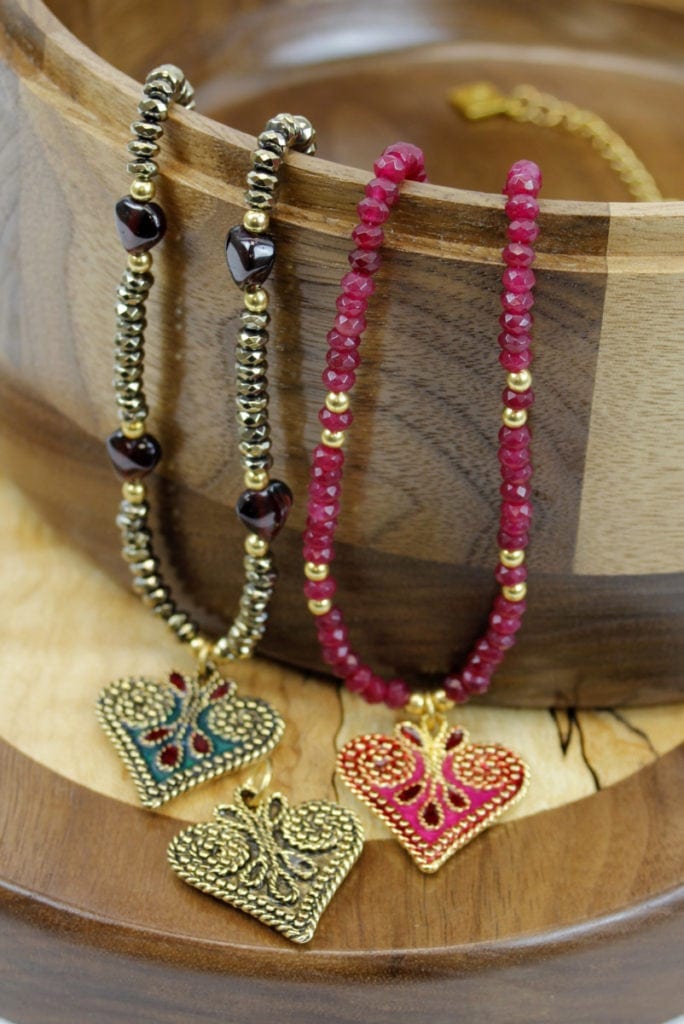 There has been a long-standing relationship between the NCSML Museum Store and KJK Jewelry of New York. It has been only recently, however, that the two began to collaborate on a line of custom charms designed exclusively for the NCSML and inspired by items from the museum's own collection. This year's new Custom Heart Charm collection joins the Custom Egg Charm collection introduced last year. All of the charms in both collections are gold-plated, hand-enameled, and made in the USA.
Designer Katherine Kornblau established KJK Jewelry in 1984 with a mission to provide museums with beautiful, culturally specific jewelry designed to complement their exhibitions and reflect our world's rich cultural diversity. Katherine has created custom collections for many prestigious institutions such as the White House Historical Association, The Smithsonian Institution, The Museum of Fine Arts Boston, and The American Museum of Natural History, to name a few.
In 2016 the NCSML launched its first KJK Jewelry custom-designed collection with the Custom Egg Charm. This charm was inspired by an egg with a wheat straw design currently on display in the museum's permanent Faces of Freedom exhibition. Katherine visited the NCSML to launch this beautiful jewelry during the 2016 Old World Christmas Market. "Having the opportunity to visit and not only absorb the history first-hand, but also watching people enjoying the museum and how it really mattered to them, really spoke to me," Katherine said.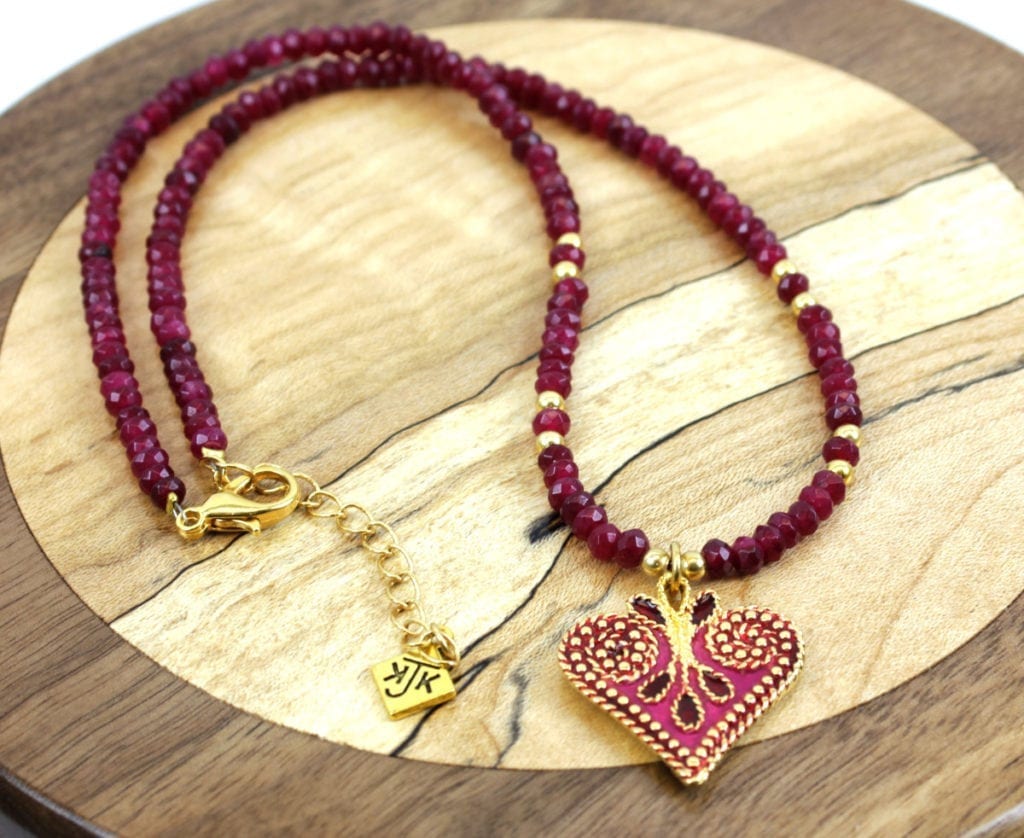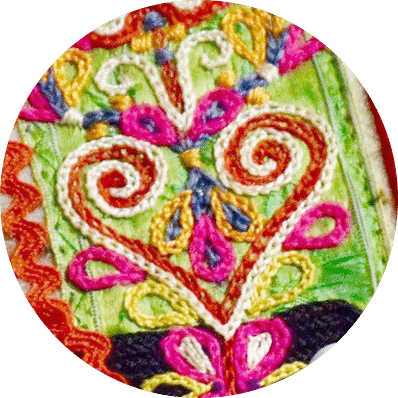 This year brings the Custom Heart Charm Collection. During Katherine's 2016 visit, she took the opportunity to view several items from the museum archives. "It was a privilege to spend time with the curator, Stephanie Kohn, and learn about some of the special meaning behind the symbols and images found on many of the artifacts," Katherine said. The Heart Charm was inspired by a traditional heart symbol, also known as a ram's head, often found on folk art and textiles. Katherine went on to say, "When Stephanie explained that the heart was often considered a protective symbol, I found that very touching and meaningful." The joyful colors Kornblau selected speak to the traditional use of color in Czech culture while still aligning with contemporary tastes. "It is noteworthy that people today still are as attracted to the strength and beauty of the ram's horn heart design as they have been for generations," Katherine points out. "And there are so many options within the collection, there's no limit to the combinations."
Shop online or in the store today to find your special combinations from this beautiful, remarkable collection.