by Marissa Hedlund, Czech and Slovak Heritage Garden Programs Intern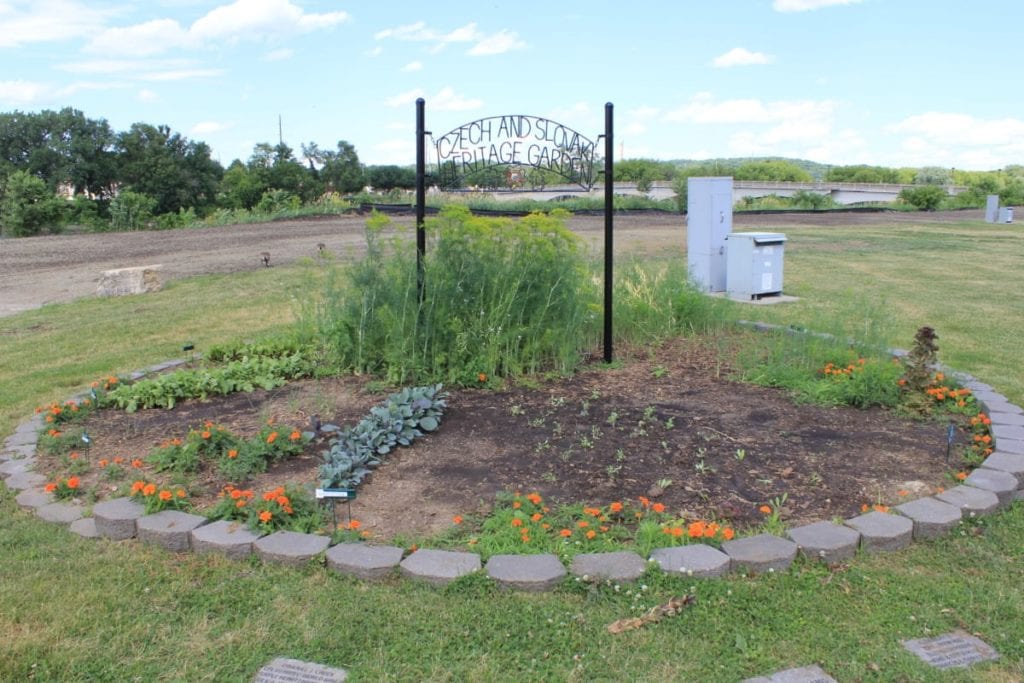 The NCSML's Heritage Garden is back, blooming and beautiful! We have planted many of the same heirloom veggie varieties, donated to us from the Preservation Collection of Seed Savers Exchange, as we did last yea.r We also have several, new varieties purchased from Seed Savers (all organic). The heirloom varieties we are cultivating this year include: Czech Deer Tongue Lettuce, Czechoslovakian Lettuce, Leutschauer Paprika, two varieties of Czech Tomatoes and Giant Czechoslovakian Kohlrabi. The other, non-heirloom varieties are: Early Blood Turnip Beet, Mammoth Red Cabbage, French Breakfast Radish, Lettuce Leaf Basil, Mammoth Dill and Red Wethersfield Onion.
Upon returning to the garden in late spring, I was pleasantly surprised to see a sprinkling of reddish-brown Czechoslovakian lettuce heads. I am thinking these popped up either due to me allowing the three heads that did form to go to seed, or the seeds that did not germinate last summer somehow managing  to survive the winter and germinate come springtime. After several weeks, I harvested some of this lettuce and made a quick salad for those attending Sleger Immigrant Home tours to taste and enjoy. As summer turns to fall, we will have a larger variety of dishes for visitors to try in our Immigrant Home on Saturday afternoons, so make sure to come try something fresh from our garden this fall! Unfortunately, the hot week we had in early June caused the heads that I didn't get a chance to harvest to bolt, but we put more lettuce transplants in the garden this past week.
On Saturday, July 8, I will be leading  a free educational Immigrant Foodways program where we will discuss the Heritage Garden and the ways that food accessibility has shaped what people eat and grow. Also, I will be hosting fun, garden-related activities on the first Saturdays of every month through October. Please be sure to keep your eye out on the events calendar here at NCSML.org – or follow the museum on Facebook – for information on these upcoming garden programs!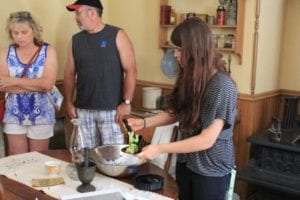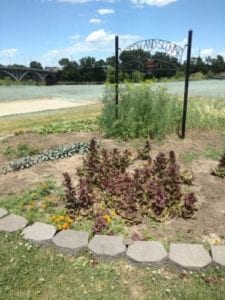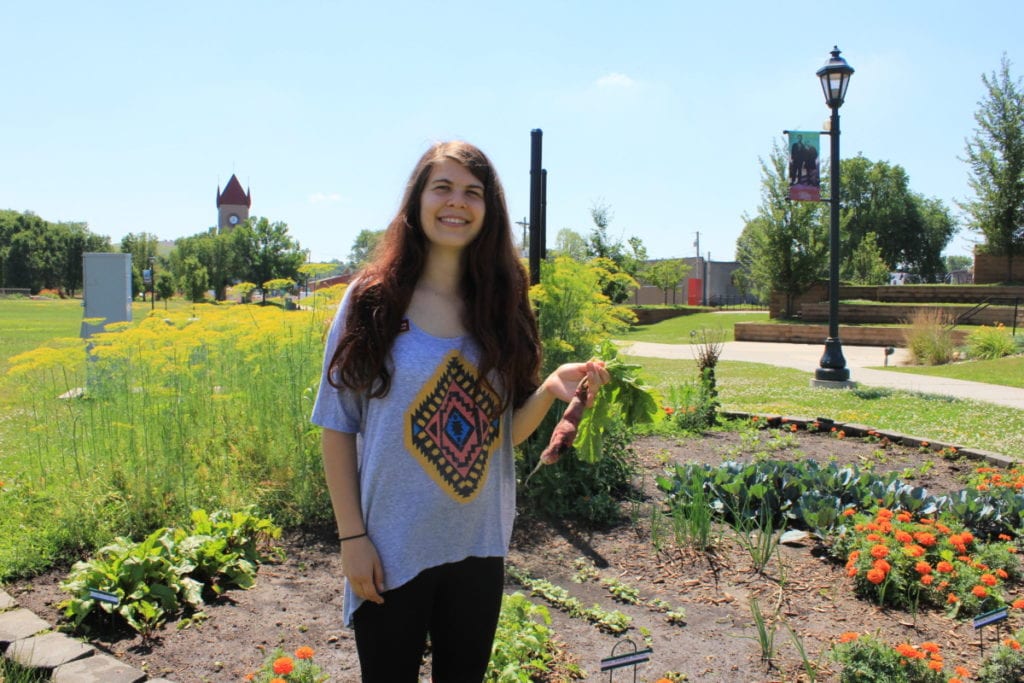 Holding a giant radish harvested from the garden. You can taste this in a dish I am preparing for the Immigrant Foodways program on Saturday, July 8