The NCSML Heritage Garden is getting a bit of freshening up, thanks to Heritage Garden associate Lynnette Volden. At the beginning of summer, students from Metro High School in Cedar Rapids planted some vegetable seeds in the garden. But while some of those vegetables — such as tomatoes, cabbage, and peppers — have thrived, others have not. This is all part of the gardening process, Volden said.
"The goal of the Heritage Garden is to show how agriculture used to be and how people's ancestors used to feed themselves and to show the challenges that go along with that," Volden said. "For example, plants not coming up halfway through the year, having to till all of the soil by hand if they weren't lucky enough to afford a cow or an oxen, not having pesticides to kill the bugs for them — those are all challenges that they would have faced."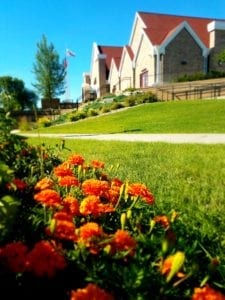 Created in 2015 to complement the Sleger Immigrant Home, the Heritage Garden connects visitors to Czech and Slovak heritage by telling the story of the immigrants who brought seeds from their homelands to the United States. Some of the seeds planted in the garden are heirloom seeds, having been passed down from generation to generation and donated to the museum. The Heritage Garden is also pesticide-free, as are the rest of the NCSML grounds.
Volden has since planted some new foods in the garden, choosing plants that will still have enough time to grow: cucumbers, squash, volunteer potatoes, and a variety of herbs. She said she enjoys making sure that the garden is thriving and healthy.
"I love watching plants grow and change because they can be so different from day to day. Seeing things grow and knowing that it's then going to go and feed somebody, I think that that's really special," she said.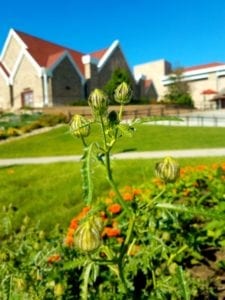 Most of the produce from the garden is donated to the Catherine McCauley Center, and some is used in NCSML tours and programs.
The Heritage Garden is also a place where dedication donations can be made in the form of pavers, picnic tables, and raised garden beds.  Dedication donations help support the NCSML mission and allow us to keep telling the important stories that help preserve Czech and Slovak heritage. The Summer Dedication Drive runs through Aug. 31; information on making a dedication donation can be found at: https://ncsml.org/support/