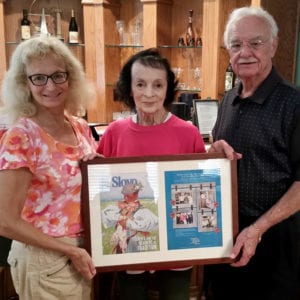 Justin Moore's song If Heaven Wasn't So Far Away tells a beautiful story of wishing for the chance to see his grandpa and others who have passed away. We naturally want to connect to the memories and celebrate the love of special people. Our new list of dedication opportunities allows you to do that in personalized ways.
There are several other creative ways to honor personal legacies or loved ones through naming opportunities and planned gifts.
Featured Opportunities
The current Summer Dedication Drive is underway. We have expanded the type and scale of dedications options this year. Some are limited in availability, so act quickly.
Consider making a dedication to the outgoing president of your organization, to the founder of your association, to the top sales person in your fraternal organization; consider honoring your parents, grandparents, children, or teachers or mentors. There are myriad reasons to honor and thank others. Consider the NCSML and its values as the place to do so.