Fundraising is a relationship adventure, which is what makes it so rewarding. Recent trips serve as perfect examples.
While in Cedar Rapids, I had wonderful conversations with about a dozen donors. I learned more about what inspires them to give, which enables me to better connect the NCSML mission to other donors, too. I was better able to understand them as individuals with personal stories and influences that affects the meaning of their support. Whether touring a couple's extensive farm equipment collection or sharing stories in the living room of a long-time Cedar Rapids philanthropist and community volunteer, it was clear that connecting an organization to individuals is about interests and values developed over a lifetime.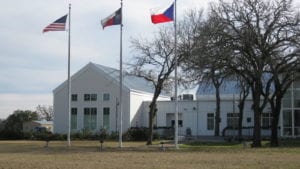 After that, I went to the Texas Czech Heritage and Cultural Center in La Grange, Texas, to make a presentation to the Czech Heritage Society of Texas executive committee at the encouragement of one of their board members who is also an NCSML member. There was much to talk about regarding partnerships, collaborations and the future of organizations focused on saving and sharing Czech and Slovak culture.
Opportunities to plant seeds will assuredly become a harvest in the future, for the benefit of Czech and Slovak culture.