Hello friends,
This is Tony Korvas, a museum member and friend from Florida. Today, I want to tell you about an NCSML educational partnership that truly excites me! This project has inspired me to match 100 percent of every donation to the NCSML in February and March, up to $10,000. I hope you'll join me.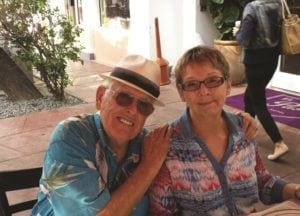 My parents taught me the importance of Czechoslovak history and culture, especially stories of freedom and perseverance. I am so proud of my Czech heritage. And in my parents' memory, my wife Cathy and I have pledged to always support the National Czech & Slovak Museum & Library, because I know the NCSML will preserve and share with future generations those important lessons my parents taught me. If we don't invest in teaching young people, how will those valuable stories of freedom and perseverance stay alive?
I can't wait to tell you about this project. The NCSML has formed an educational partnership with two immersive, hands-on learning high school programs for the development of the museum's upcoming exhibition, Guts & Glory: The War Train that Shaped a Nation. This exhibition, opening April 7, tells the story of the Czechoslovak Legion and the formation of the new nation of Czechoslovakia after World War I, 100 years ago. Not only does this exhibition mark the centennial in 2018, but it also involves an educational partnership that is rare between schools and a museum.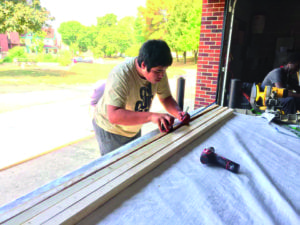 High school students from Metro STEAM Academy, an alternative education model designed to get students involved in hands-on community projects that tie to the curriculum, are building the exhibition's replica train cars so visitors can experience that slice of reality of World War I.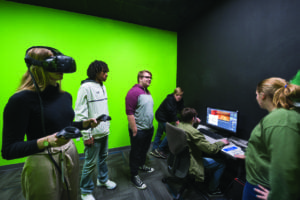 High school students from IowaBIG, an initiative-based high school experience that connects students with creative and hands-on educational projects, are producing a virtual reality experiences for visitors inside those train cars, prompting them to ask, "What would life have been like for these soldiers in this heroic chapter of World War I?"
School projects like this get students excited about history. I wish something like this had been around when I was in high school! Just see what teachers and students are saying about this unique educational collaboration:
"Our students are engaging with a historian who has done the work, they get to talk to him and read the book he wrote – and it's not a textbook, it's a story. Through that story they learn about World War I. We're giving them the passion for a subject, through the emotional tie, and then having them ask questions about why things were this way." IowaBIG teacher, Dennis Becker
"The partnership with the NCSML has allowed our high school students to have access to the museum staff and the collection. Through that collaboration, our students have had first-hand experience with the history held at the museum, and also were given some real-world experience about how museums and exhibits work. We're so grateful to the NCSML for opening their doors and allowing us to do this project." Metro High School STEAM Academy teacher, Matthew Secl
"Had we covered this topic in school with just a textbook I don't think I would have learned nearly as much. I mean, we have a museum who is helping us learn this history. We have an actual historian helping us learn … We get the personal stories about people who were there and actually experienced these events. It's a lot more involved and interactive. And it's more meaningful, I think. I have a greater appreciation for history now that I can see that." IowaBIG Student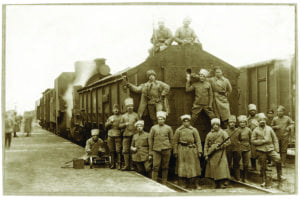 World War I, and the people who lived through it, have significant lessons to share. These are stories of determination, resilience, and triumph. Stories of freedom and perseverance, like those my parents taught me. They are stories of the Czechoslovak experience, of people and events that happened 100 years ago, yes, but that teach us so much about our lives today.
I know you believe in these stories, deeply. I do, too. And if the NCSML doesn't share these stories, and inspire future generations to connect with them, who will?
So, how can we help? Please join me and make a gift today online at NCSML.org/support. I'm matching 100 percent of every donation to the NCSML in February and March, up to $10,000.
Our support means our innovative museum can keep on doing projects like this that connect students to history. Our annual gifts to the NCSML help serve more and more people, in impactful ways, every year. I hope you'll participate in this matching gift challenge. Together, we can make a valuable and lasting difference in education.
Sincerely, Tony and Cathy Korvas NCSML Members from Florida