Lyra Chocolate is an international award-winning company that has championed a return to real chocolate.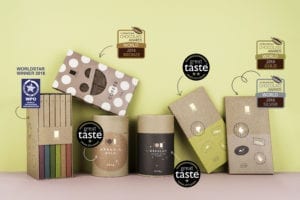 After an unsuccessful attempt at importing Belgian pralines to Slovakia, Karol Styblo, one of five master chef chocolatiers, committed to making quality chocolate. For Lyra, making quality chocolate means to know each farmer, each tree, each detail in the harvesting to roasting and tempering process, resulting in its understanding and management from tree to bar.
Lyra's commitment to quality, real chocolate starts with the exclusive use of Fino di Aroma cocoa. Fino di Aroma cocoa is classified by the International Cocoa Organization and applies to only 8 percent of the world's chocolate. This single-origin chocolate is then added to other natural ingredients for more than 80 handmade products honoring nature's bounty in taste and design.
This approach has led tasters to rave with remarks such as these: "The chocolate is outstanding–real chocolate taste with a clean finish." Or "They were out-of-this-world delicious. Chocolates were so smooth and creamy."  Even those who are being mindful of health and wellness can enjoy Lyra's chocolate. Said one taster, "I've work for many years to promote the health benefits of chocolate and Lyra is one of the best I've tasted in a long time!"