By Becky Robinson, Development and Fundraising Events Manager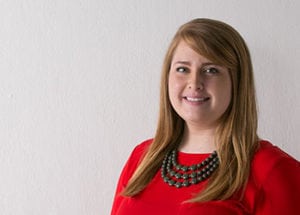 Having the chance to develop a new event that celebrates donors, raises funds and awards people who have made extraordinary efforts to honor and preserve culture can be exciting and challenging. Learn from the woman who is leading the development of the new President's Gala, what it means personally and professionally to make such an event a reality.
One of the best parts of being an event planner is seeing an idea come to life. Feeling others excitement as they begin to see your vision and support your idea, is a very rewarding experience! At the NCSML we are always looking for new and exciting ways to engage our donors. Our donors are some of the most important pieces of our puzzle and we want to make sure we recognize that, and them. To do so in 2019, we will be hosting the inaugural President's Society Gala on Friday, May 31.
As we welcome our new President/CEO, Cecilia Rokusek, there was a natural opportunity to consider what the new President's Society could look like. After many conversations, we determined that a gala would achieve many goals on the table, as well as present an evening where we could all come together and recognize what means the most to us all. This event is to celebrate what was and what will be. It is to celebrate the importance of preserving our past and creating our future through education for all ages.
It has been so fun and rewarding to create an event that is so mission focused. We have really dug deep to make almost every piece of this event tie to our mission, your mission. At the gala we will focus in on what our real costs are to do all of the different ventures we peruse at the NCSML, and we want donors to have the opportunity to give to the parts of the museum that matter most to them.
The first-ever President's Award will be given to an outstanding individual who cultivates, promotes, and supports the cultural preservation, educational programming, and lifelong learning for all. We will hear from students as they share their stories of what the NCSML means to them, and share the impact donors like you are having on their education, and their lives. To conclude the program we will continue our celebration dancing under our Preciosa chandelier, in the beautiful Rozek Grand Hall to the tunes of Mollie B., an award-winning vocalist, and International Polka Association Hall of Fame member.
We have many more surprises in store for this very special evening. If you would like to join us, all President's Society members are invited and encouraged to attend! Anyone is welcome to join the NCSML as a President's Society member. You can do so online at NCSML.org/support, at the NCSML, or give us a call at 319.362.8500 and anyone on the team would be happy to help you. Tickets are $100 for President's Society members, and this event will sell out, so join today!
Traditions are a big part of what we do at the NCSML, and I can't wait to make this new tradition come to life with you.