CEDAR RAPIDS, Iowa – Photo portraits of 10-day-old babies dressed in traditional Slovak folk dress, known as kroje, are the subject matter in Lullaby: Babies in Slovak Folk Dress, an exhibition that will open to the public on Friday, April 12, at the National Czech & Slovak Museum & Library (NCSML). That opening will be followed on Saturday, April 13, with a Family Folk Day filled with fun family activities revolving around the theme of kroje.
Slovak photographer Monika Klučiarová, who shot the portraits in the exhibit, will be at the NCSML for the April 12 opening and April 13 Family Folk Day. Also on hand both days will be Helene Cincebeaux; items from her extensive collection of kroje will be displayed next to the exhibit's photo portraits, giving visitors a richly detailed view of authentic folk dress. The photo exhibit includes 36 large portraits.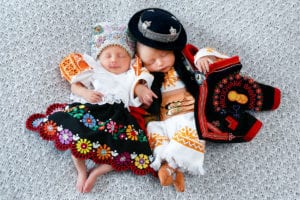 Klučiarová is a professional family photographer whose passion always has been taking photos of newborn babies. She became increasingly interested in taking her work to the next level of artistic expression when the idea came to her of merging the innocent beauty of newborns with the treasured textiles of her ancestors – kroje. The kroje the babies wore were tailor-made and embroidered by using traditional processes and techniques by many skilled seamstresses across Slovakia. The kroje in this exhibit represent almost a dozen Slovak folk regions. Klučiarová perceives the Slovak folk kroje as mosaics consisting of many details that result in one priceless whole. In addition to the Slovak cultural heritage value, the kroje showcase incredible colors and geometric and other patterns that naturally lend themselves as objects of photographic art.
Helene Cincebeaux has been collecting Czech and Slovak folk dress for more than 50 years. She is the author of the books A Treasury of Slovak Folk Dress and Slovakia! Traditions Old & New. Both titles will be available in the NCSML Museum Store.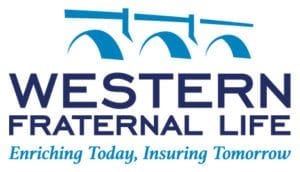 The Lullaby: Babies in Slovak Folk Dress exhibit is sponsored by Western Fraternal Life.