By Alina Dorion, NCSML marketing and communications intern
Every June, thousands of people arrive in Tabor, South Dakota, to participate in Czech Days, a four-day festival celebrating Czech culture and heritage. At the 70th annual presentation of Czech Days June 15-17, NCSML director of learning and civic engagement Nicholas Hartmann and NCSML library director David Muhlena joined the crowd.
Hartmann and Muhlena staffed a table about the NCSML at the festival and displayed the NCSML's newest traveling exhibition, Famous Czech & Slovak Americans.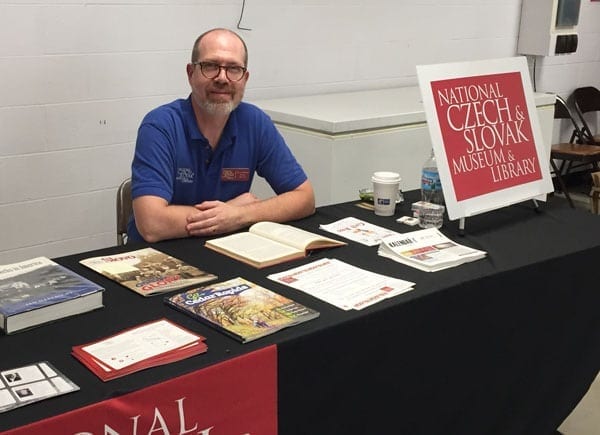 "Hearing people's stories and seeing the joy about us being there, it really helps us make connections nationally. These festivals are a connection to heritage, a connection to family," Hartmann said.
Tabor, a town of about 400 people, was founded by Czech immigrants, and the Czech Days celebration is a point of pride for those who live there, as well as for those who live in neighboring communities. People are drawn from all over the country to Tabor to celebrate Czech Days, and for many people, it's almost like a family reunion, said Hartmann.
"It really involves the community, which is wonderful, and there's so much support through everybody involved. It's great to see that this community, who are now Americans of Czech descent, still carry on these traditions that their ancestors brought with them," said Muhlena.
The main attractions at the Czech Days celebration included a royalty pageant that determined the Czech Days Queen and a Polka Mass at St. Wenceslaus Church, with church members and pageant contestants alike wearing their kroje to the mass.
Another large part of the Czech Days celebration was the performances put on by the Tabor Beseda dancers, a large group of costumed folk dancers who performed the traditional Czech dance "The Beseda."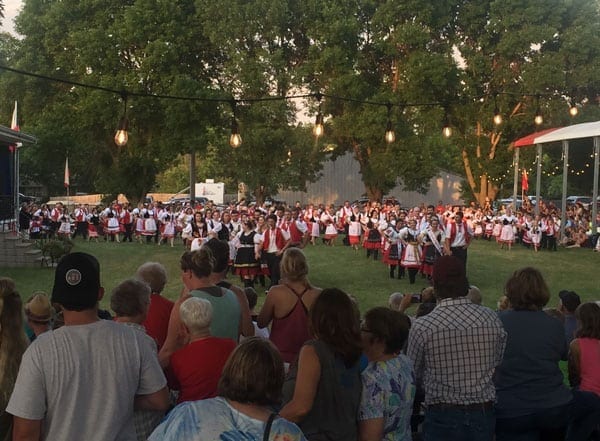 "One of the big draws is the Beseda dancers. They had 242 dancers of mostly youth and young adults. In a town of 430 people, a dance group of 242 people is really significant," said Hartmann.
Other attractions at Czech Days included a large parade, carnival rides and games, historical re-enactments, polka bands, and, of course, traditional Czech food. Kolache baking demonstrations were put on, and kolaches of different varieties and flavors were sold by the dozen.