In October, my wife and I attended the Heritage Fest & Muziky at the Texas Czech Heritage & Cultural Center in La Grange, Texas. It was our first time visiting, and when we left Cheryl had in her purse five CDs of polka music that she purchased. Three weeks later, a friend of the museum told me that she polkas when she works in the kitchen. The music seems to get into the bloodstream easily and stays for a long time. It made me think about the dances we were taught as kids in P.E. class decades ago:  They weren't about dancing as much as about culture and connections.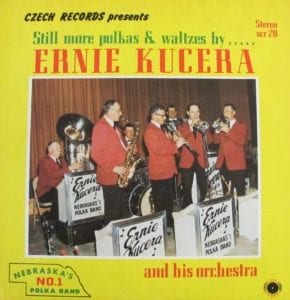 Out of curiosity, I typed "dance" into the search box at the NCSML web site. I did the same with "music." I was surprised at how often these terms appeared in the NCSML's oral histories, reflecting how prevalent dance and music was in the lives of those interviewed. I hear often now from others the message that NCSML member Father Paul first shared with me months ago:  "Inside every Czech is a musician."
During a break in the festival's music performances, I put my hand on the shoulder of one of the young accordion players whose vocals stunned me with their range and told him what I thought.  Sweat beading up on his forehead, he smiled and thanked me for the compliment. I still don't see how he did it, but I felt like I better understood the people in the room, the cultures I represent in my job, and the music and dance that link us.
In a few weeks, I will attend my first Koledy. I look forward to this new way to connect to the Christmas season.
If you're interested in the music offerings available at the Museum Store for yourself or as gifts, click here.