The Presbyterian Church served as sponsors for George Drost's family; they were "displaced persons," survivors of communism. "We were not victims; we were survivors,"  George said, explaining the new-found opportunity of freedom in the United States that enabled those who were aspirational to succeed in their own lives, and in helping the lives of others. Over the decades his mindset on generosity transitioned from concepts of bake sales and carwashes to strategic philanthropy.
George serves as the current chairman of the board for the NCSML, and a portion of his Uprka art collection opened as an exhibition at the NCSML on Oct. 13. He has been collecting Uprka's art since the 1990s and enjoys sharing from that, and other, collections. "His art reflects a simpler time," he says of Uprka's art. George says that the artist's themes of work, joy, humility, and celebration of life touch him, and remind him of art that his parents had. The old traditions appealed to the artist and to George.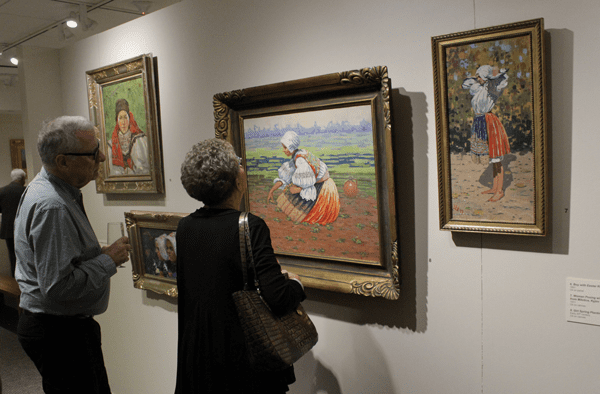 It is perhaps the sharing of the art that celebrates life and honors humility that is among the greatest gifts that George has given, though he has been generous in many ways to many organizations. Sharing to provoke perceptions, insights, and understanding is important to George, and that is also what he admires about the NCSML. He cites the many ways that the NCSML provides access to the concepts of freedom. One of the things he learned early about freedom when he and his family came to America was that "you can live free and support others." Freedom and philanthropy go well together.