We need your pet in our museum! Well, not your actual pet, but a great photo of your pet. And not just any kind of photo, but a pop art photo of your pet, similar to the ones pictured here.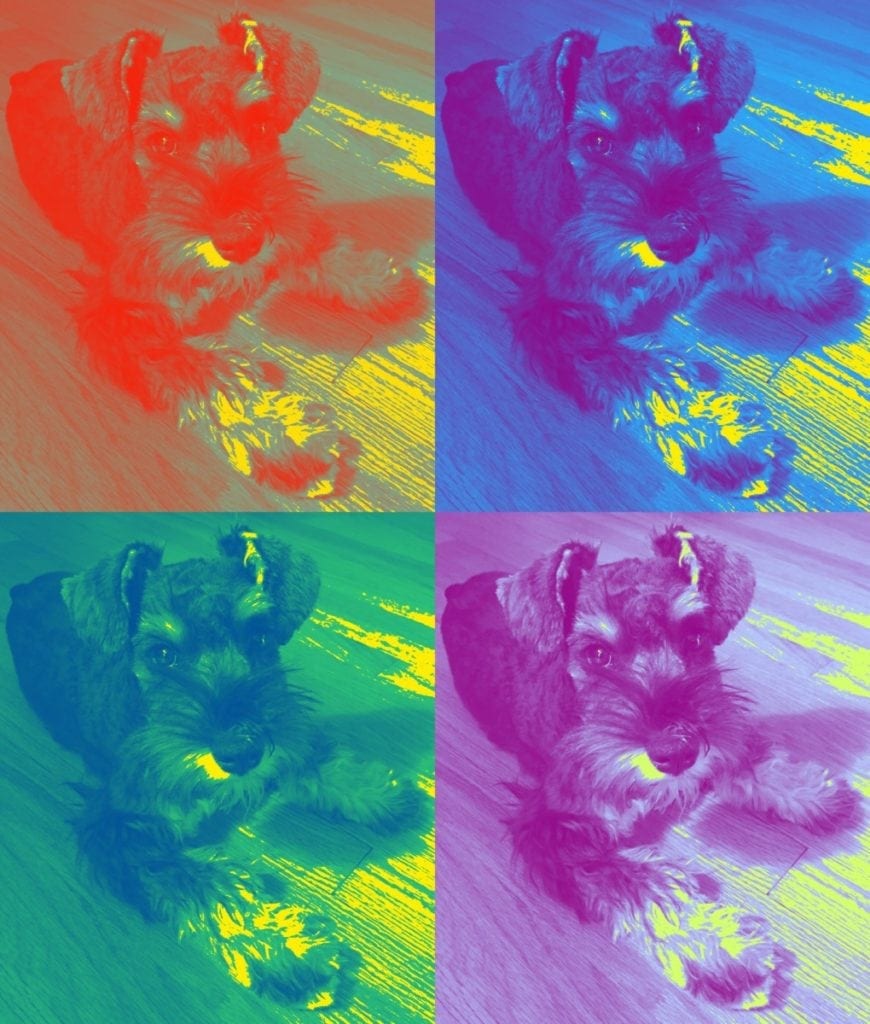 We are inviting people to submit pop art-style photos of their pets (any kind of pet) for possible inclusion and display in our current exhibition, Pop Art Pets, Featuring Andy Warhol's Cats and Dogs. The posters on display in this exhibition are reproductions of some of Andy Warhol's whimsical pet tributes.
Three winning entries will be selected to be printed, framed and hung in the gallery along with the pieces in Pop Art Pets, Featuring Andy Warhol's Cats and Dogs. Other selected entries will be projected on a screen in the exhibit as part of a slide show.
Photo filter apps that convert photos of your pet into pop art are readily available in app stores such as Apple's App Store and the Google Play Store. Some common apps that people use include D.I.Y. POP, PopKick App, PicsArt and Pop Art Photo Studio — but many are available and some are free.
To submit pop art photos of your pet for possible inclusion in our exhibition, please use the entry form below. (Remember, any kind of pet, but no wild animals, please.)
Deadline for entries: August 1, 2017
Winning entries will be on display beginning August 14, in time for our annual Summer Family Free Day on August 19, 9:30 a.m.-4:30 p.m. And if you like Pop Art Pets, then plan to attend CatVideoFest on the museum grounds, also on August 19, 6:30-9:30 p.m.
---
This contest has ended.