"Wealth is not new. Neither is charity. But the idea of using private wealth imaginatively, constructively, and systematically to attack the fundamental problems of mankind is new." John Gardner, American writer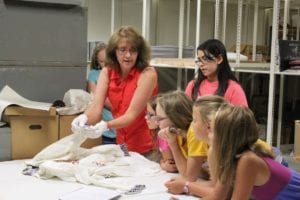 Philanthropy has been around for centuries. And yet, the causes people have always cared about remain similar driving forces in philanthropy today. Many of the world's earliest philanthropic efforts were steered by faith- or education-based organizations. In the earliest days of philanthropy, Plato left his family farm to his nephew in 347 BC, instructing him to use the proceeds to support an academy they founded together (The History of Giving). It doesn't take giving your family farm away, but centuries later there are still individuals who believe just as strongly in the importance of education that they give what belongs to them to support it.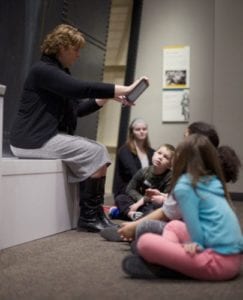 To this day, the largest nonprofit fundraisers continue to be faith-based organizations, making up 32% of all philanthropic funds raised in the United States (National Philanthropic Trust). And the University of Indiana Lilly School of Philanthropy predicts that in 2017, education will be one of this country's largest and most important charitable focuses.
Philanthropy in the United States is booming. In 2016, the United States fully recovered from the charitable downturn caused by the 2008 recession, and charitable giving has begun to exceed its pre-recession numbers. According to Giving USA, 2015 was the United States' most charitable year of all time. Philanthropy is even more organized, professional and effective than ever. Efforts small and large have the ability to make a tremendous impact close to home and on a global scale. Philanthropists give to strengthen communities, support the arts, to raise educational standards and assist with other causes they believe in.
Education matters. And educational institutions like the NCSML take their responsibility seriously—committing to help every student of every background get access to a well-rounded education and the skills they need to succeed in this world. Education is not just one experience but is the layering of many experiences to reach awareness and empowerment. And museums will play an increasingly major role in education in the United States. Just this October, United States Secretary of Education, John B. King spoke at the new Smithsonian National Museum of African American History and Culture about the role of history museums in bolstering civic and social studies education.

Museums across the country will head into 2017 offering up their educational institutions and programming as places for "discovery, insight, and greater understanding of people," according to Dr. Jay Xu, Director of Asian Art Museum San Francisco.
This commitment to education means museums today are responsible for being so much more than places that present the past. These modern guiding principles have new responsibility: connecting the past and present, shaping a more engaged public, and uplifting and inspiring diverse, well-rounded global citizens.
Philanthropy can be–large like Plato giving his farm–and it can be small, but know that in terms of education it is effective. This charitable giving season, you have the ability to inspire. As our opening quote from Gardner states, you can use philanthropy to construct changes in the world, or fundamentally attack problems therein. You can help museums educate the future. You can help people imagine, learn, and grow.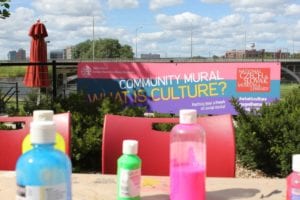 When you give to the NCSML you inspire people. You deliver civic education. You support cultural empathy. You teach students about history and culture. You share stories of freedom and human dignity. You welcome the local community with open arms. You make family memories.
This museum shares stories that matter. You make it possible.