Written by Sarah Henderson, NCSML K-12 Learning Specialist
I am blown away by how my community is rallying to support each other during this crisis.
Overnight, a Facebook group of nearly 12,000 members cropped up to support local businesses by sharing takeout and delivery options in the local community. I've watched as my favorite happy hour spot down the street from the NCSML launched a campaign to "feed the front line" offering meal sponsorship for healthcare workers. Local non-profits are offering arts and programming online in new and innovative ways.
Amongst everything there is to be scared and sad about, I am finding so many things to be inspired by and thankful for. With all of this support, it feels wrong to ask for more, but the truth is that we are still struggling. Non-profits and small businesses need your help in any capacity you can offer. Sometimes it may feel like you can't offer anything, but engagement on social media is worth so much to us. Share a post – Share THIS post. Order something online or attend a virtual event. The most support I have felt during this tumultuous time was when I launched my first digital event and saw people pour into the video chat. Friends whom I haven't seen in years and who live states away from me simply clicked on a link to support me and my organization during this time.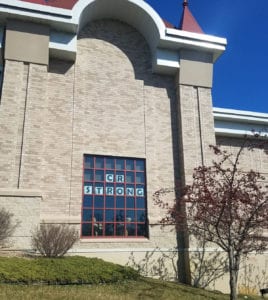 This is what we need right now. We need your engagement. Our organization and its board has made the bold and generous decision to pay our entire staff during this time to work from home. This decision comes with financial sacrifice. In a time when we have no organizational income, we value people above a financial bottom line. Make those sacrifices worthwhile.
We believe in our mission to bring you education and culture but we can't do that without you. It is true that financial gifts are needed right now. Even $5 to a non-profit you care about will make a difference, but in a time when so many are filing for unemployment, I want you to know that no matter your situation, you can help us. Do one of our online activities with your children, then take a photo and share it with us. If you don't have any kids, share an online activity with a friend who does. Buy an older neighbor a surprise gift from our online store, and we will deliver it to them. Send us $5. Send us $1. Send a note to say that you see us and appreciate us. Show us that we're not staring at our screens from home, alone, and designing programs for no one. Together, COVID-19 can't stop good from happening.