My father, Jerry Jandik, was proud to be a first-generation Czech-American. His father, Bohumil, boarded the German steamer Kaiser Wilhelm ll in 1913, destined for America. Bohumil traveled alone, leaving behind four sisters and three brothers he would never see again. Although my father urged grandfather to visit Czechoslovakia after WW ll, Bohumil's concern for his safety abroad prevented him from doing so.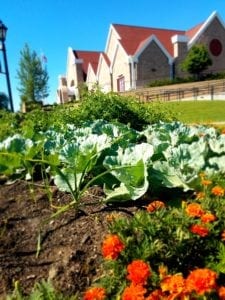 Throughout his life, my father always wondered what Czech life was like in Bohemia. He never traveled to the old country either, but he and my Czech mother did their best to pass on family traditions, stories, and Czech heritage to my brother and myself. This extended to the wonderful food we ate, from Sunday dinners featuring wild duck and goose, hunting spring and fall mushrooms, picking fresh vegetables grown in our garden, making our own sauerkraut and dill pickles, to the amazing kolaches my mother would bake. His love and passion for these traditions were passed on to me, and I carry them forward today.
Across the country we're lucky to have the National Czech & Slovak Museum & Library as the place where this culture, these memories, and these family traditions are held. But more than that, the NCSML actually brings these stories to life every day:
Thousands of elementary school students visit each school year to learn about immigration through the real history of a Czech immigrant girl named

Maňa

. A person just like my ancestors.
High school students learn about World War I, the formation of Czechoslovakia, and the heroic history of the Czechoslovak Legionnaires by working on an actual

NCSML museum exhibition

.
And world-history students learn the true meaning of freedom through the experiences of those who didn't have it, by using the NCSML's newest curriculum, 68.77.89, about life under Communism, Charter 77, and the role of student protest in
peaceful revolution.
Because of the NCSML, generations to come will learn from the lessons of the Czech and Slovak people.
I'm very interested in my family's history, and I've begun researching more about my grandfather Bohumil's immigration story. I've discovered his family roots in Zderaz, Bohemia, and that most of the family moved to Děčín (Czech Republic) just after WW ll, some of them surviving concentration camps. I've made contact with second cousins living in Děčín, and I will be visiting them later this year. I'm grateful for the NCSML and how the stories and displays there have connected me to my Czech heritage. The NCSML has provided the spark that ignited my interest in doing genealogy research for my ancestors and discovering their stories.
And I'm grateful for my parents, who taught me to love our heritage. Sadly, my father passed away in December 2017. My family wants to honor his memory and has decided to make a dedication in his memory at the NCSML.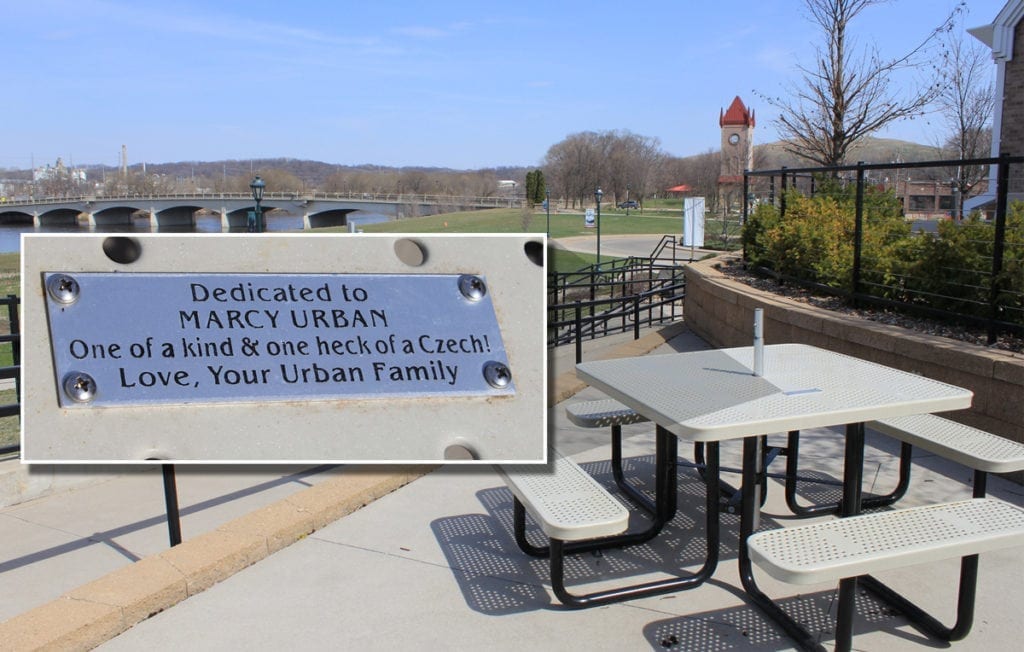 The NCSML is the perfect place to honor my father and our shared heritage. And to support an educational mission I believe in, one that uses Czech and Slovak stories to teach valuable history lessons to students and generations of people to come.
The NCSML will always be here. Preserving our heritage. Connecting people to stories. Teaching history.
It is the perfect place to honor an important story or person in your life.
 All donations to the NCSML during the Summer Dedication Drive – gifts of every size – support the NCSML's mission to educate, inspire, and connect people from all backgrounds to history and heritage.
Thanks for joining us by showing your support
.
Sincerely,
Jim and Sheri Jandik
NCSML Members