Innovations from the 1910s – and root beer is back!
CEDAR RAPIDS, Iowa – The annual Summer Family Free Day at the National Czech & Slovak Museum & Library (NCSML) will be Saturday, July 28, from 9:30 a.m. to 4 p.m. Attendees can enjoy a full day of family-friendly activities, visits to the NCSML's galleries, live music and food. Both admission to the NCSML's galleries and the activities are free and open to the public.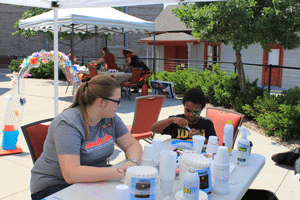 The theme of Summer Family Free Day 2018 will revolve around the 1910s as a decade of innovation, tying into World War I and the time period of the NCSML's ongoing exhibition Guts & Glory: The War Train that Shaped a Nation. Activities will include 1910s-inspired community crafts, face painting and an obstacle course.
Building off of 2015's highly popular Summer Family Free Day: Root Beer Fest, there also will be a root beer bar with beverages from Millstream Root Beer and the option for custard or root beer floats with David's Famous Gourmet Frozen Custard.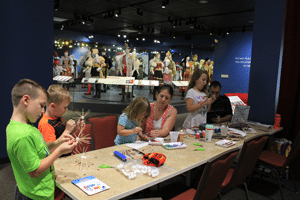 "We want to have good, family-friendly activities that follow the 1910s theme and that have a connection to what we have going on in our galleries — but that are also fun for a variety of ages," said NCSML director of programs Teresa Stenstrup.
The Roots of Rhythm Trio—with bassist Richard Wagor, guitarist Pat Smith and saxophonist and clarinetist Lynne Hart—also will be performing live music from the 1910s era.
Other vendors for the day include Wright Touch Bakery, One More Bite and O's Grill.
The Summer Family Free Day program, which started in 2015 with Root Beer Fest followed by the Andy Warhol Birthday Celebration in 2016, and a focus on the spectacular art glass of Dale Chihuly in 2017, attracts around 1,500 to 2,000 visitors to the NCSML.
Summer Family Free Day is sponsored by CRST International and Wells Fargo, with contributing sponsors Katherine and Ludvik Svoboda.