The 15th anniversary presentation of BrewNost, an annual international beer festival supporting the NCSML mission, will be held Sept. 14, 6:30-10 p.m. BrewNost will feature a live auction hosted by Nicholas "Nicho" Lowry (of Antiques Roadshow fame on PBS) and unlimited sampling of delicious beverages and food served up by local vendors, including this year's featured vendors, Thew Brewing Company and Chef Run Farms & Catering.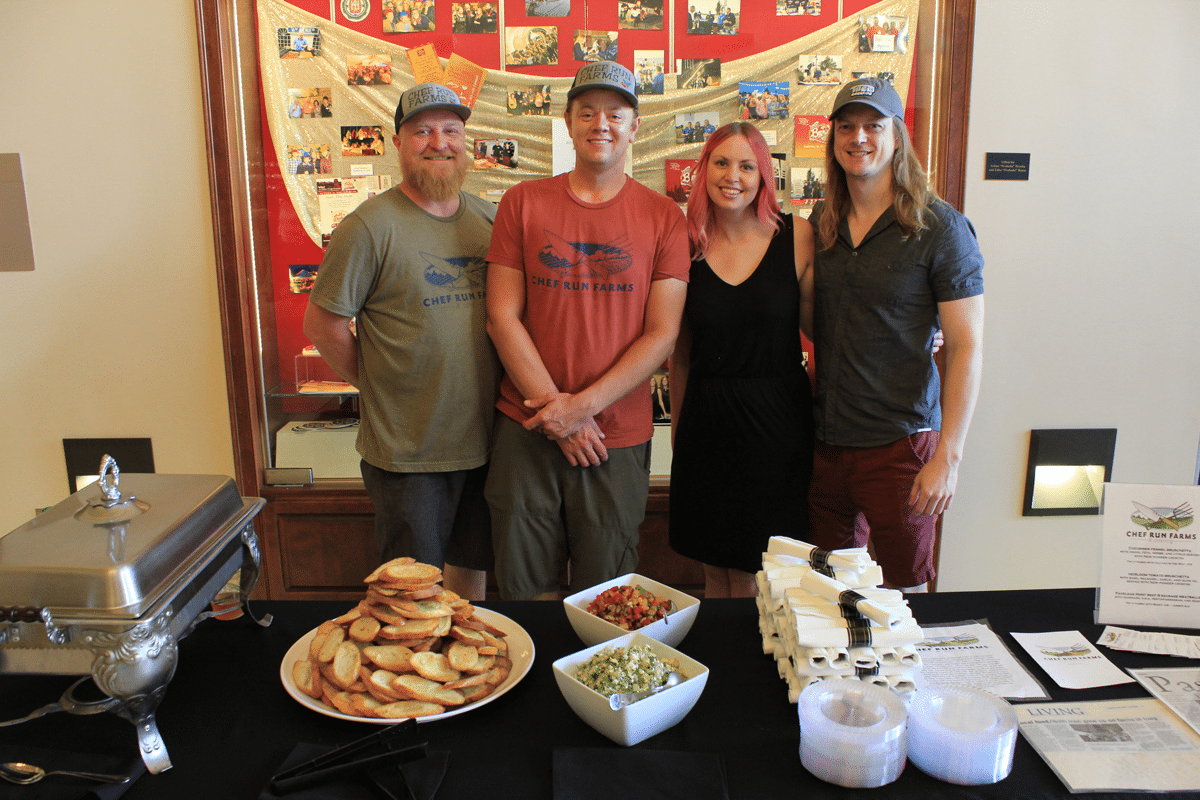 Both companies opened in 2018, and they often collaborate on food and beer pairing and other special events.
"Chef Run Farms knocks it out of the park every time," said Haley Flenker from Thew Brewing Company. "Their food is amazing, and they put so much thought and care into everything they do."
Chef Run Farms also uses Thew Brewing's spent grain as feed for their chickens, and this is the collaboration that first connected the two businesses.
"They had a pop-up stand at Thew on St. Patrick's Day, and that was really neat because they'd already been using our grains for a few weeks, so the eggs they served were from chickens who had been eating our grains. It all comes full circle," said Flenker.
Andrew Hoffmann from Chef Run Farms added, "Since then, we've done multiple events with Thew, mainly with the focal point on farm to fork dishes. They're great people, making great beer, and doing some awesome things for the community."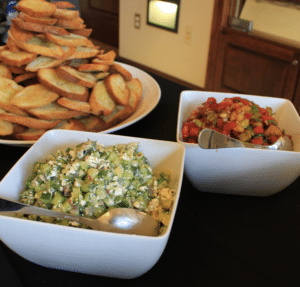 Hoffmann and Josh Carter started Chef Run Farms & Catering in 2018, using their knowledge and connections as successful local chefs to build their new business.
"As chefs, we felt we had our finger on the pulse of the local food movement in area restaurants.  We took the knowledge we have as local 'farm to fork' chefs and applied it to our new business by growing products that we find exciting and enjoy using," Hoffmann said.
Chef Run Farms revolves around an urban farming mentality, drawing inspiration from Hoffmann and Carter's childhood experiences growing up on farms.
"Our urban farming mentality starts with wanting to know what we eat and passing the knowledge gained from our parents, and our grandparents, and so on, down to our children, and hopefully, they'll do the same, because a healthy life starts with healthy eating," Hoffmann said.
Also opening earlier this year, Thew Brewing Company was started by Haley and Travis Flenker. Thew Brewing specializes in all things craft beer, offering different styles of beer to suit a variety of tastes. Thew Brewing often focuses on giving back to the community, hosting fundraising events, and collaborating with various community members, charities, and outreach programs.
"Kingston Village is one of the last neighborhoods in Cedar Rapids to be revitalized after the flood, and we feel very fortunate to be helping our neighborhood grow," Flenker said.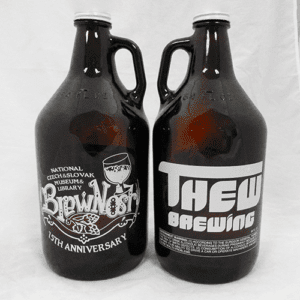 One of Thew Brewing's specialties is their "Brew For You" program, brewing custom beers for businesses. In the past, Thew Brewing has made custom beers for Hacienda Las Glorias, Kickstand, La Cantina, and Need Pizza. They will also be debuting a Czech pilsner at the BrewNost VIP hour.
Both companies are thrilled to be taking part in the 15th anniversary presentation of BrewNost.
"We are extremely excited to be the featured restaurant for the BrewNost festival. It's definitely something we weren't expecting in our first year of operation, but something that we're really happy to be a part of," Hoffmann said.
Flenker added, "We are honored to be the featured brewery at BrewNost, and we're very excited about the event! It's such a special way to bring the Cedar Rapids community together, and that's what we're all about: bringing people together through beer."
Come meet our amazing vendors, and join us Sept. 14 from 6:30-10 p.m. at the NCSML for a night full of froth, food, fellowship, and fun. Get your tickets now at: Brewnost page
BrewNost 2018's presenting sponsor is Basepoint Wealth.