Top 10 most romantic things to do, see, and enjoy this Valentine's Day with the NCSML.
Celebrate your Czech and Slovak heritage with the one you love!
1. Our Custom Charm Collection celebrates Czech and Slovak culture through art, beauty, and design. The entire collection is on sale during our Valentine's Day Jewelry Sale!
2. Love to cook? Couple up with your bestie or babi for one of our popular cooking classes! Cook and eat an authentic Czech and Slovak dish from the comfort of your home. Join us on Zoom and learn from Czech-born Chef Tom Slepicka in these hands-on interactive classes. Register for one or for the entire series for romantic meals all spring long!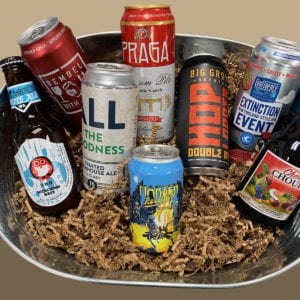 3. Do you love a beer lover? Or maybe you love beer? Curate your own tasting basket, featuring local and international beers! Visit the Museum Store to select beers for your personalized basket. Starting at $20.
4. Czech's and Slovak's know their way around the art of prose. Manuscripts dating back to the 9th century with different religious hymns and devotional poems show the beginnings of the art in modern-day Czechia and Slovakia. In the 18th century, Czechs forged new poetic ground as pioneers in the Romanticism movement. Enjoy this excerpt from Treasury of Czech Love: Poems, Quotations & Proverbs.
5. In the award-wining film Loves of a Blonde, director Miloš Forman tells the tender and humorous story of Andula, an innocent Czech girl from a factory town, who is in search of love.
"[A]…charming and frequently touching romantic comedy…"
-TV Guide
6. The perfect pair! Snuggle up on cold winter nights in these cozy Merino wool socks from PEKNE of Slovakia.
7. There's nothing more romantic than a wedding! Did you know the NCSML hosts dozens of weddings every year? Couples say 'I do' under our Preciosa Czech Glass Chandelier. Click here to inquire.
(Photo: Jennifer Weinman Photography)
9. Some of the most romantic clothing you'll find is worn on your wedding day. Check out our online collections for unique wedding day Kroj from different regions of the Czech Republic and Slovakia!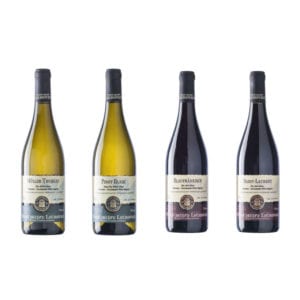 10. Bring Europe home this Valentine's Day with a selection of Czech wine! Stop in today to build your own wine basket, or combine it with a beer basket so there's something for everyone! Starting at $30.