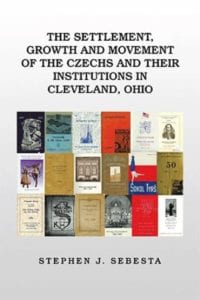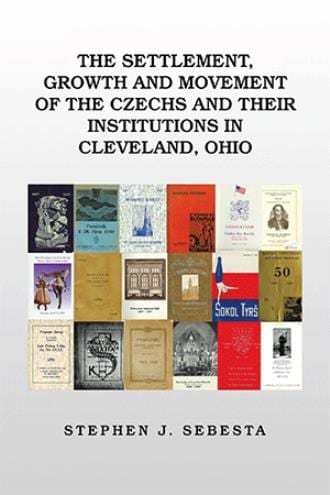 (Cedar Rapids, Iowa – Feb. 3, 2021) – Join the National Czech & Slovak Museum & Library from 6 to 7 p.m. on Tuesday, February 9, for a free virtual presentation led by Dr. Stephen J. Sebesta, author of "The Settlement, Growth and Movement of Czechs and their Institutions in Cleveland, Ohio."
Highlighted with photos, maps and graphics, this book reviews the history of the Bohemians, Moravians, and Silesians in Europe, collectively known as the Czechs, and the forces that led them to emigrate. It traces immigration patterns of the Czechs in the U.S., giving detailed descriptions of the Czech settlements in Cleveland, Ohio, which, in 1910, had the fourth largest population of Czech-born inhabitants in the world.
Sebesta's research includes information about the Catholic and Protestant churches, the Jewish immigrants, freethinker organizations and the Sokols, as well other Czech organizations. He touches on Czech music and drama societies, summarizes the history of Czech fraternalism, newspapers, radio broadcasting, and breweries. The book also provides a history of the Cleveland Czechoslovak Legionnaires who fought in WWI and those in Cleveland who provided foreign relief in support of the struggle to form the new country of Czechoslovakia.
Anthony Avina of Pacific Book Review calls Sebesta's book "… a must-read for any history buffs out there and those interested in Czech culture overall."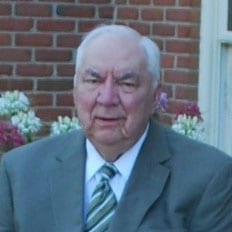 Sebesta was born in Cleveland, Ohio, and raised in the predominantly Czech Mt. Pleasant neighborhood. He has served as President of the Cleveland Chapter of the Czechoslovak Society of Arts and Sciences (SVU) and as a Vice President of Sokol Greater Cleveland at Bohemian National Hall. He has lectured on the subjects of the Czechs in Cleveland and the Cleveland Czech Legionnaires throughout the U.S., as well as in the Czech Republic and Slovakia. He's also the author of "The Wartime Experiences of A Cleveland Czechoslovak Legionnaire."
The virtual program is free to attend, but participants must RSVP to receive the Zoom link. The registration tab is available on the NCSML website under the Events section. Registrants have the option of purchasing a copy of "The Settlement, Growth and Movement of Czechs and their Institutions in Cleveland, Ohio" from the Museum Store for $16.99. Those who do will receive a signed bookplate from Sebesta and a free copy of "Cleveland Czechs" by John T. Sabol and Lisa A. Alzo. This package is valued at $39.98.
There are limited quantities of the bookplates and "Cleveland Czechs." Interested parties are encouraged to make their purchase early.
As an added incentive, Sebesta will send a free digital copy of his book to the person who RSVPs for the program furthest away from Cedar Rapids.