Brew & View: Burning Bush
October 23, 2015 @ 6:00 PM

-

10:00 PM

$8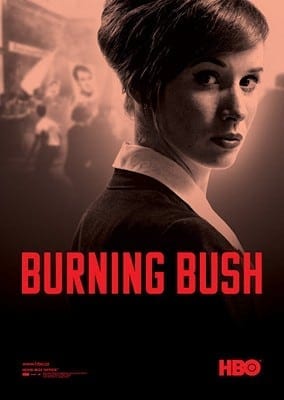 Grab a beer (or a soda) and settle in for this eye-opening three episode series. The film, which has gained critical acclaim, is the story of the political intrigue and fight for freedom in communist Czechoslovakia following the self-sacrifice by Jan Palach, the young student who set fire to himself in Prague in January 1969, and the legal efforts of his family to clear his name in the face of the oppressive communist propaganda machine.
Burning Bush is a three-part film created for HBO by world-renowned Polish director Agnieszka Holland. Short breaks between each episode will be provided. 231 minutes, in Czech with English subtitles, rated R, 2013.
Your $8.00 ticket includes the film and one beer or soda.
[button size='medium' border=" border_color=" shadow=" color=" background_color='#b22731′ font_size='1.5em' line_height=" font_style='normal' font_weight='500′ text='Buy Tickets' link='http://weblink.donorperfect.com/brewviewburningbush' target='_blank']
Based on actual events and characters, this drama focuses on the self-sacrifice of a student, Jan Palach, who set himself on fire in a protest against the Soviet occupation of Czechoslovakia in 1969. Young female lawyer Dagmar Burešová led the legal fight brought by his family against the communist politician who slandered Palach's name and his sacrifice for freedom.
This emotional story of the actions of a student and the bravery of a young lawyer is, at its heart, a story of basic human values such as truth, honor, justice and courage. Their fight for freedom and moral principles, in a time of censorship and oppression, eventually led to the unification of an oppressed nation, a struggle which defeated the totalitarian regime twenty years later.
The 20th anniversary of Palach's death in 1969 inspired a new generation of students to start protests that led to the eventual fall of communism in Czechoslovakia, alongside the fall of the Iron Curtain in Europe. The Palach family's lawyer, Dagmar Burešová, who spent her early career defending persecuted opposition leaders, became the first Minister of Justice in a freed Czechoslovakia.
Related Events